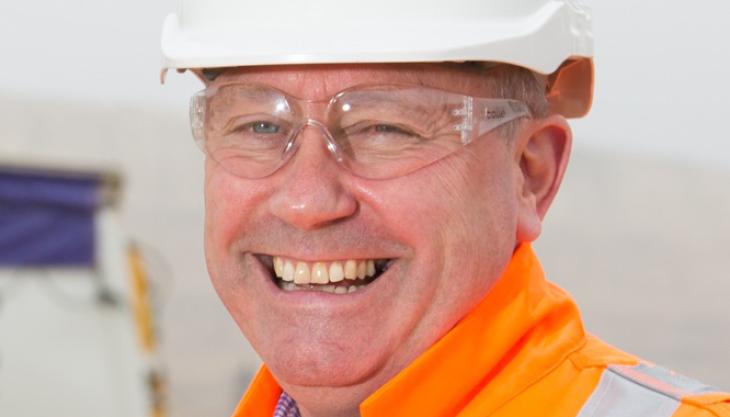 Company celebrates its third anniversary by revealing development plans across south-east England
ON the anniversary of their third year in business, Hope Construction Materials have announced advanced plans to open new depots – and extend existing sites – in Dagenham, Southampton, Stratford (East London), Theale (Berkshire) and Woodham (Buckinghamshire).
Use of the railway network features heavily in Hope's plans, with four of the five sites able to receive raw materials (aggregates and cement) by rail. This follows the success of Hope's new rail-linked cement, aggregates and concrete depot at Walsall in 2015.
The latest developments – all of which are expected to be open for business during the first quarter of 2016 – are:
Dagenham: A new rail-linked cement distribution depot and state-of-the-art packing facility that will, for the first time, see Hope cement supplied in its own branded bags.
Southampton: A new ready-mixed concrete plant and rail-linked aggregates depot to receive concreting aggregate for this site and Hope's other concrete plants in Hampshire.
Stratford: A new rail-fed aggregates depot adjacent to the Olympic park which is the result of a partnership with rail-freight operators DB Schenker. Hope are bringing high-quality crushed rock to the east London market as well as supplying their own depots in the area.
Theale: Already a rail-linked cement depot, the site is now home to a rail-fed aggregates facility and a ready-mixed concrete plant supplying both materials to the Reading market.
Woodham: Part-way between Aylesbury and Bicester, Hope's Woodham depot will supply ready-mixed concrete across north Buckinghamshire.
Located in the Hope Valley, in the Derbyshire Peak District, Hope cement works originally opened more than 80 years ago and has played a major role in UK cement production ever since. Today the twin-kiln plant supplies more than 15% of the UK's cement consumption.
More than two-thirds of Hope's cement is distributed by rail. Hope also transport much of their aggregate by rail, notably from Dowlow limestone quarry, near Buxton.
In the past year alone Hope Construction Materials sold 1.5 million tonnes of cement, 4.7 million tonnes of aggregates and 2.3 million cubic metres of concrete.
Chris Plant (pictured), chief executive officer of Hope Construction Materials, said: 'Hope have been growing steadily since launch three years ago and these latest depots are the culmination of our strategy to develop our plant network and improve the service we are able to give our customers.
'Together these developments represent a major investment in the business and their South East locations mean that they are sure to add value in the future.'
Hope Construction Materials are currently in the process of being acquired by Breedon Aggregates for £336 million, subject to the approval of competition authorities.
The deal – which will create Britain's leading independent supplier of cement, concrete, aggregates and associated products and services – is expected to complete sometime during 2016. Until then, Hope Construction Materials will continue to operate as a wholly independent company.