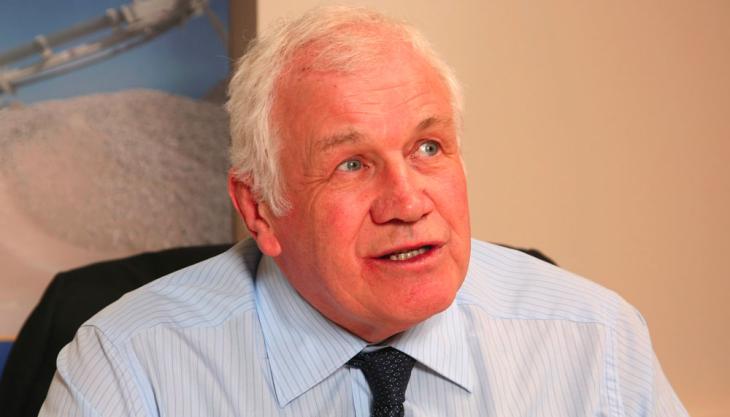 Improved performance at former Breedon Aggregates business boosted by five-month contribution from Hope
BREEDON Group maintained their track record of continuous improvement in 2016 with the former Breedon Aggregates business delivering a strong performance, boosted by a healthy five-month contribution from newly acquired Hope Construction Materials.
For the full year ended 31 December, Group revenues grew by 42.8% to £454.7 million and underlying earnings before interest and tax (EBIT) increased by 57.8% to £59.6 million, equating to an underlying EBIT margin of 13.1% (2015:11.9%) and reflecting good progress towards the Group's 2020 target of 15%. 
Profit before tax rose by 49.5% to £46.8 million in 2016 (2015: £31.3 million), while underlying profit before tax rose by 57.4% to £55.1 million and underlying basic earnings per share increased by 30.2% to 3.49 pence. Net debt at 31 December 2016 was £159.3 million, compared with net cash of £10.3 million in 2015.
The Group remained strongly cash-generative and, even after the increase in borrowings used to part-fund the acquisitions of Hope and Sherburn Minerals Group, leverage remained below two times EBITDA (earnings before interest, tax, depreciation and amortization).
Sales volumes in 2016 totalled 11.4 million tonnes of aggregates (2015: 8.7 million tonnes), 1.9 million tonnes of asphalt (2015: 1.8 million tonnes) and 1.9 million cubic metres of ready-mixed concrete (2015: 0.9 million cubic metres).
Commenting on the results, executive chairman Peter Tom CBE (pictured) said: '2016 was arguably the most eventful year in the Group's history. We completed our largest acquisition to date, invested a record amount in our business, began supplying our biggest ever contract and delivered an excellent financial performance – all against the background of an uncertain economic environment and challenging trading conditions in many of our markets.
'As we look ahead, the Government appears to have finally committed to substantial investment in the UK's infrastructure and this, coupled with anticipated growth in the private housing market, is expected to bring significant medium- and long-term benefits to our business. We look to the future with considerable optimism.'