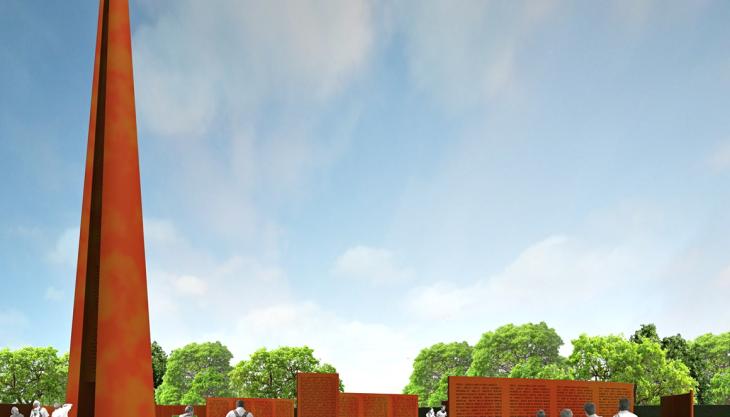 Hope Construction Materials supplying concrete for foundations of memorial spire in Lincoln
HOPE Construction Materials are supplying concrete for the construction of a Second World War memorial in Lincoln. The 'International Bomber Command Centre' project, which was launched in 2013, will create a world-class facility to serve as a focal point for the recognition, remembrance and reconciliation of Bomber Command's role during the war.
The project incorporates a memorial spire to the 55,573 aircrew who lost their lives while serving with Bomber Command during the conflict. The 102ft tall structure is based on two Lancaster bomber wing fragments, with Hope supplying concrete for the foundations.
The concrete is being supplied to Lincoln-based Lindum Construction, who are working with the International Bomber Command Centre to complete the build, subject to funding, ready for opening in 2016.
The centre is within a two-mile radius of Hope's Lincoln plant, ensuring that the carbon footprint of the project is kept to a minimum, in line with the company's sustainability targets.
Nick White, ready-mix business manager at Hope Construction Materials, said: 'Once complete, the centre will allow future generations to learn of the vital role played by those based in the region in protecting the freedoms we enjoy today. We are proud to be supplying the concrete for such a significant build.'
Steve Clark, construction manager for Lindum Construction, added: 'The area is the perfect place for the centre, which will commemorate the bravery of all those involved in Bomber Command during the Second World War, and as a Lincolnshire-based firm we are proud to be working on this project.
'Our supply chain partners have worked with us to ensure the project is delivered successfully and Hope are among that valued team of suppliers.'