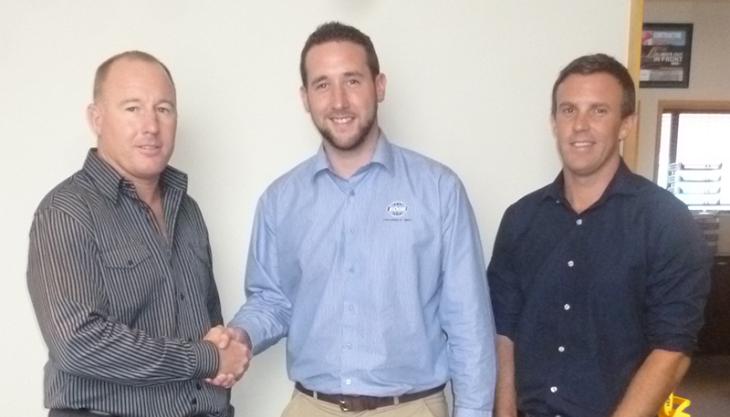 Leading equipment sales and rental company appointed as exclusive dealer in New Zealand
EDGE Innovate have announced the appointment of Porter Group as their exclusive dealer for Edge equipment in New Zealand.
Porter Group is a name that is synonymous with the construction equipment industry within New Zealand. Founded in 1945, the business has established itself as the country's largest supplier of new and used equipment through its equipment sales and rental divisions.
The company has consistently held a clear leading position in both fields, boasting the highest sales of new excavators and wheel loaders since 2005 and the largest rental fleet in the Southern Hemisphere.
Porter Group will be delivering the entire Edge portfolio of mobile and tracked stackers, tracked and mobile feeders, radial truck unloaders, roll-sizers, trommels, shredders and picking stations to the New Zealand market.
Edge Innovate's managing director, Darragh Cullen, said: 'We are delighted to join forces with Porter Group of New Zealand who will have distribution rights for the entire Edge product range.
Porter Group's proven track record of delivery quality products with unparalleled customer support mirrors that of our own organization. With an aggressive product development plan and a culture of continuous improvement, I believe that we can help Porter Group deliver real benefits and value direct to the customer's doorstep.'
Lee Williamson (pictured middle), Edge Innovate's sales manager, added: 'Edge Innovate engineers have gained a reputation for the creation of new and inventive solutions to age-old problems. All of our products will bring considerable advantages to Porter Group's customers and potential customers.
'Core products such as radial conveyors and tracked conveyors will help end-users increase cycle times and improve production. Some of our new innovative solutions, such as the 360° Unlimited range, will bring new concepts and fresh thinking to the mines, quarries and ports of New Zealand.'
'Porter Group is delighted to be representing Edge Innovate in New Zealand as their exclusive distributor. This product line adds another dimension to Porter Equipment as it not only complements the existing stable of new equipment perfectly, but also provides Porter Equipment with the ability to customize and tailor make solutions for the many industries that they service,' said Darren Ralph (pictured left), Porter Group's general manager of sales and marketing.
'The versatility of the Edge equipment range and the engineering capabilities behind it align well with Porter Equipment's philosophy of providing fit-for-purpose equipment solutions to the quarrying and mining, landfill and recycling, and agricultural industries.'