Gold status retained after demonstrating superior business performance for sixth year in a row
NORTHERN Irish manufacturers EDGE Innovate have been named as one of Ireland's best-managed companies in this year's Deloitte Best Managed Companies Awards programme, run in association with Bank of Ireland, 
Requalifying as a Gold holder of this prestigious award having demonstrated superior business performance for the sixth year in a row, the company was recognized at an awards ceremony on 14 September 2023.
A detailed judging process precedes the recognition, evaluating the entire management team and business strategy. The judges look beyond financial performance at areas such as a company's environmental, social and governance standards, strategic planning, and talent strategy, when awarding Ireland's top privately owned businesses.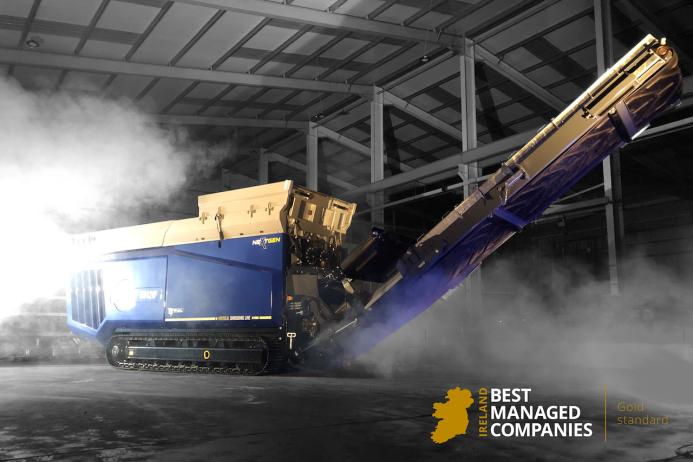 A family company with a global reach, EDGE Innovate have evolved to become one of the world's largest manufacturers and exporters of sophisticated equipment for the quarrying, waste handling and recycling sectors.
Employing 170 people directly, the Co. Tyrone-based company currently exports more than 99% of its products outside the UK having developed a strong presence throughout overseas markets such as North America, Australia, and the Middle East.
Commenting on the company's requalification, EDGE Innovate managing director Darragh Cullen said: 'We are incredibly proud of the continued performance of our team here in Ireland who, in turn, support an ever-increasing network of distribution partners throughout the globe. EDGE Innovate have evolved into a truly global brand.
'Being a part of this programme over the past six years with Deloitte has enabled us to continually analyse and benchmark our operations and allow the senior leadership team to strategize for the future with the goal of continued growth and increasing market share in what is a competitive marketplace.'