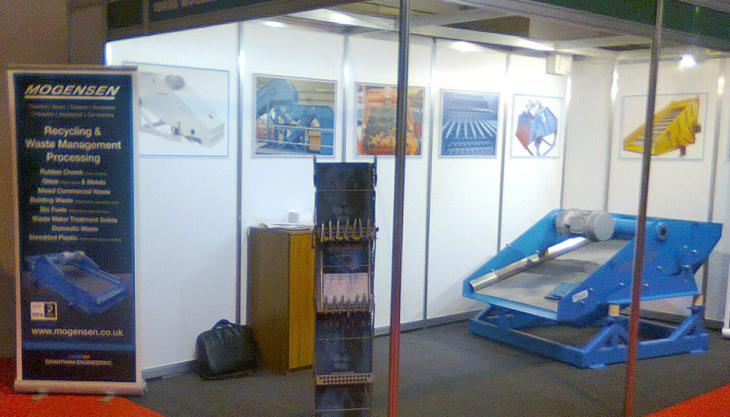 Company delighted with scale and quality of visitors at one of Europe's leading waste-management events
MOGENSEN, manufacturers of bulk handling equipment, say their presence at the RWM 2013 show was highly successful. According to the company, the number of visitors to the stand was much greater than the last two years and this resulted in an encouraging tally of significant enquiries.
Mogensen have been supplying equipment to the recycling industry for more than 30 years. The company's original main outlets were in the glass and tyre reprocessing sectors, but over time the range of activities for the business has widened and now includes most of the processes in the recycling and waste-management industries.
Nick Law, sales manager at Mogensen, said the application of vibration technology is an essential part of many recycling processes and is used not only for traditional screening and feeding applications but also to maximize the efficiency of other processes such as air separation and magnetic- and computer-controlled optical sorting.
Mogensen offer a broad range of standard equipment suitable for most materials. The company also has more than 50 years' experience in vibration technology both to modify existing designs and to custom design new equipment to suit specific process requirements.
Mogensen have confirmed that they will be taking part in RWM 2014.