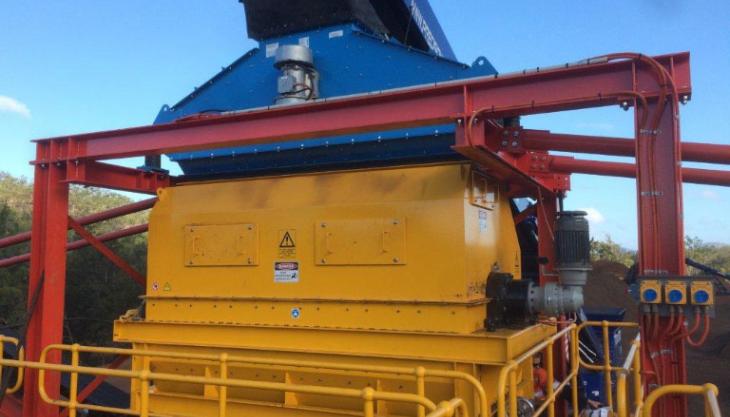 Steinert Australia purchase Mogensen F3005C spreader feeder for magnetic drum separation
STEINERT Australia, specialists in magnetic separation, are a leading supplier to a variety of industries for sorting, separation and tramp removal systems. One form of magnetic separation is the magnetic drum which requires a good material spread so an even depth is distributed over the rotating drum, facilitating efficient separation.
This is normally achieved using a standard vibrating feeder that requires setting up for the required flow rate in order to promote an even spread. A conventional vibratory feeder is normally long and wide to achieve this controlled feed, and therefore has a large footprint.
After initial discussions between Steinert and Mogensen, a Mogensen F3005C spreader feeder was purchased for a magnetic drum separation application in Australia.
The Mogensen spreader feeder – which was chosen for its smaller footprint and competitive cost – required no set up, ran efficiently from the start with feed rates between 80 and 120 tonnes/h and provided excellent magnetic separation results.
The F3005C spreader feeder is a 3m wide, centrally fed model that turns an 800mm inflow into a 3,000mm evenly spread outflow. The spreader is fitted with abro wear liners that are easily replaceable and is driven by two Invicta vibrator motors, Type BLz 40-27/6, providing 6mm peak-to-peak amplitude.
The Mogensen spreader feeder is offered with spread sizes from 1m up to 4m and has single/double outlet designs which accommodate most spreading applications.