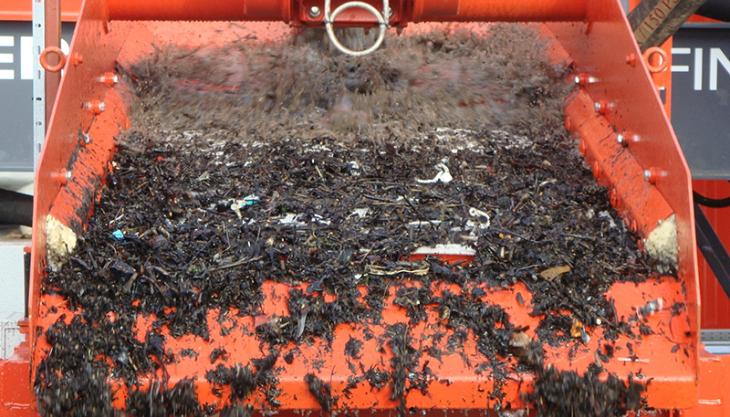 Mogensen to show inexpensive single-deck vibratory screen for small-throughput waste scalping
THE Mogensen stand at this year's RWM show will feature a Type SRSL 1700/1000 – L236 single-deck vibratory screen (screen deck 1,700mm x 1,000mm), an inexpensive machine widely supplied to the recycling industry for relatively small-throughput scalping and 'policing' duties, such as the removal of bulky, low-density materials, eg paper, cardboard, plastic and fibrous matter, from heavier, smaller-size feed components.
The screen is driven by a 1165 W Invicta rotary electric vibrator, Type BLz30-23/6, offering a maximum centrifugal force output of 10,790N. The vibrator can be rotated either forward or in reverse in order to vary the speed of travel of materials over the screen surface. The angle of decline of the screen deck can be easily adjusted through an arc of 0 to 30 degrees to provide further control over the screening action.
Mogensen screens, feeders and conveyors in both standard and custom-designed versions are in widespread use in the recycling industry, handling various materials including used tyres and scrap rubber; miscellaneous scrap glass; wood waste; bone meal and other biomass materials; compost; aerosol cans and other scrap metal; recycled concrete and aggregates; plasterboard and mixed textile and plastic waste.
Stand: 5R01