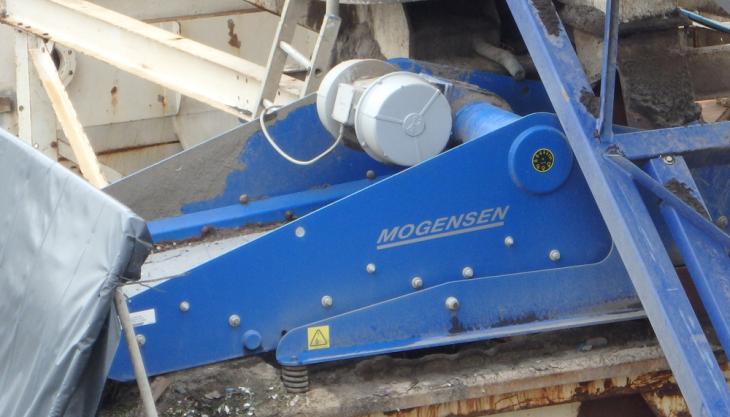 Acumen Waste Services turn to materials-handling equipment specialists for new screen
ACUMEN Waste Services have called on Mogensen for their expertise and engineering excellence. The waste-management firm operates a recycling site, near York, which comprises waste-treatment and recovery facilities covering a variety of waste streams. 
The site receives up to 250,000 tonnes of materials a year with typical waste streams including: road sweepings; gully waste; power station residue; construction/demolition waste; and contaminated soil and sludge. When the time came to improve screening on site, Acumen turned to Mogensen for an engineering solution. 
Following detailed discussions to fully understand the application requirements, Mogensen specified an open SRSL screen featuring an adjustable angle stand to achieve optimum material velocity and spread. The screen was also supplied with side tensioned mesh and an Invicta BLz 40-27/6 rotary electric vibrator. 
The Mogensen screen – which receives material from the log washer – scours, breaks down and cleans the aggregates; separating the material over a 4mm aperture mesh. Typically, the process will see 150-200 tonnes of waste materials handled over an eight-hour working day for Acumen.  
Nigel Raynham, site manager for Acumen, commented: 'We are very happy with the performance of the Mogensen screen and have recommended it to other people who have visited our site. For the price and the quality it has turned out to be an excellent purchase.'

Mogensen have been designing and manufacturing vibratory equipment for more than 50 years and offer screens, sizers, feeders, conveyors, divergators, density sorters and compaction tables. Each customer application is different and Mogensen pride themselves on understanding this and presenting solutions that both meet and exceed client expectations.