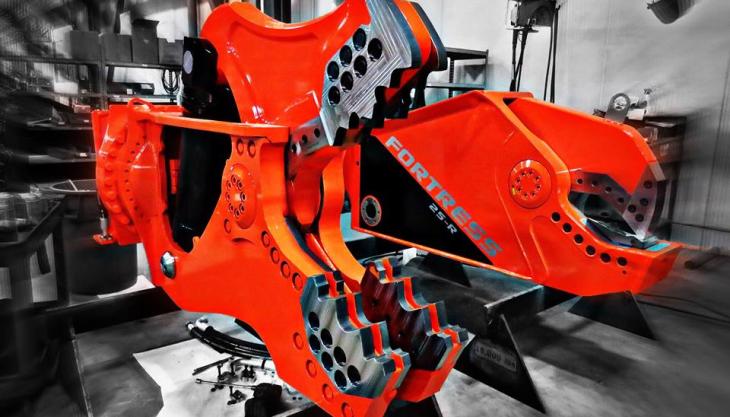 Machinery attachments distributor named Fortress 'World Dealer of the Year'
MURRAY Plant, part of Blue Group, have received special recognition as Fortress' 2019 'Worldwide Distributor of the Year'. The plant dealer has been supplying equipment to the construction, mining, demolition and quarrying industries for more than 30 years.
During 2019, Murray Plant purchased a record-breaking number of Fortress attachments, making them the brand's first and foremost distributor of such products worldwide. 
Attachment specialists ShearCore have clearly been impressed by the success of Murray Plant, as a result of the dealer's exceptional sales in the past year or so and its high-quality customer-orientated support.
Kevin Boreen, chief executive officer of Exodus Machines (ShearCore's parent company), commented: 'We could not have asked for a better partner than Murray Plant/Blue Group to introduce the Fortress family of products to the UK market. We look forward to continued success for many years to come.'
Fergal O'Neill of Murray Plant said: 'We've been delighted with the Fortress product line. The world leading pedigree and quality of the range on both shears and concrete tools have been phenomenal. We now have customers investing in their second, third and, in some cases, fourth units because of their experience with the product.'