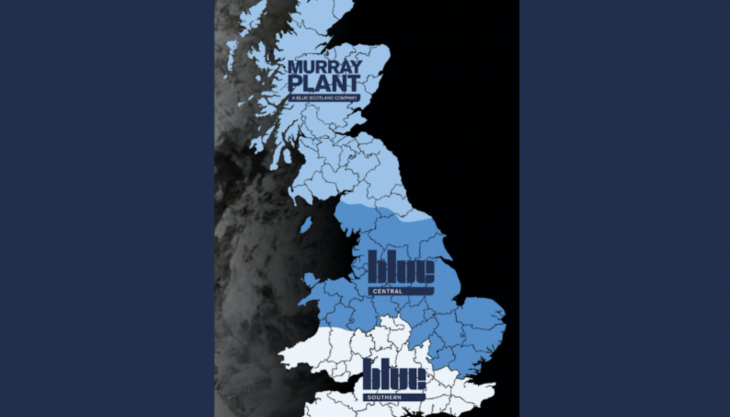 Attachment product ranges to be sold through Blue Group's three core regional businesses
SINCE Blue Group purchased Murray Plant Ltd in 2019, it has been their goal to grow the business into a leading attachments distributor throughout the UK. Now, as part of their long-term growth strategy, it has been announced that all current Murray Plant product ranges will be sold and serviced through Blue Group's core regional businesses – Blue Southern, Blue Central, and Blue Scotland.
Blue Scotland will keep the Murray Plant trading name, operating as Murray Plant – A Blue Scotland Company, whilst Blue Southern and Blue Central will acquire the attachment product lines and continue to operate as usual under their current trading names.
Murray Plant have taken on several new brands in recent years and their product range now includes attachments from brands such as Rammer, Allu, Fortress, Xcentric, Pladdet, and OilQuick, among others. Spare parts for all these brands will be stocked at the two dedicated Blue Spares facilities based in Warrington and Stirling, for improved access to parts and quicker lead times.
Blue Group say that by bringing their attachment products into the three core Blue businesses, they will be able to offer regionalized sales, service, and administrative teams, providing customers with more comprehensive levels of service and support. With additional local depots and access to more engineers, customers will benefit from faster response times and reduced downtime.
The restructure, which is effective 1 April 2022, will involve minimal change for existing customers as local sales and service representatives will remain the same, but with additional staff resource across all departments for better customer support. All staff previously working for Murray Plant will join the regional business local to them, depending on whether they were based out of Stirling or Warrington.