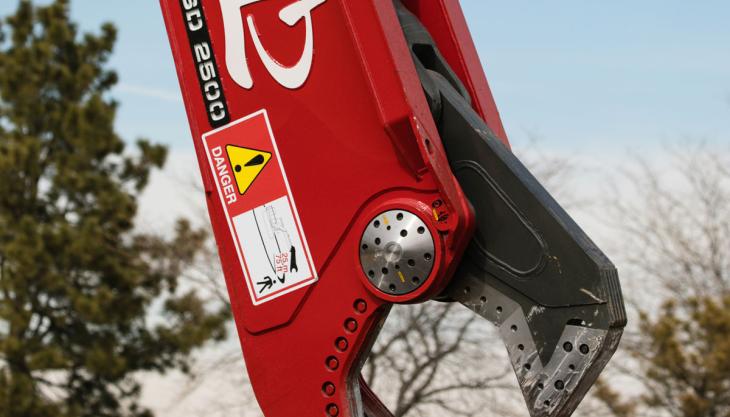 BPH Attachments extend products offering with inclusion of LaBounty mobile shears
US-based LaBounty – part of Stanley Infrastructure – have appointed BPH Attachments as sole UK and Ireland dealer for their full range of attachment tools to the demolition, bridge deconstruction and scrap sectors.
The decision to partner with BPH was an easy decision to make, as the UK company's core values and long-standing excellent relationships with customers align with those of LaBounty. 
LaBounty shears have long been designed and built to maximize performance, longevity and significantly reduce downtime. The main focus for BPH will be LaBounty's unrivalled and market leading MSD range of steel shears, which add to their already vast collection of demolition attachments. 
Being the only dealer for LaBounty creates new opportunities in the demolition and scrap metal arenas and, with BPH's extensive facilities, the company will also be able to refurbish and service existing LaBounty equipment in UK and Ireland. 
Matthew Bastable, sales director of BPH Attachments, said: 'We are known in the industry for being a supplier and distributor of quality attachments, no matter the job. Being chosen to work with LaBounty, the world's best and most sought-after brand, is a very proud moment for us. 
'It's testament to the focus we place on customer service and having a friendly team filled with expert knowledge, who can ensure we best match the products to our customers' projects –backed up by an in-house team of mobile specialist engineers.'
Kenan Cirak, regional sales manager for Europe, added: 'We are looking forward to support our existing LaBounty customers in UK and Ireland, with BPH's after-sales services and strong network. 
'LaBounty has a strong presence in the country and our focus will be on helping our existing customers to keep their productivity at optimum levels with active product, service and spare parts support, as well as reaching out to new customers who are looking to improve their productivity and profitability.'