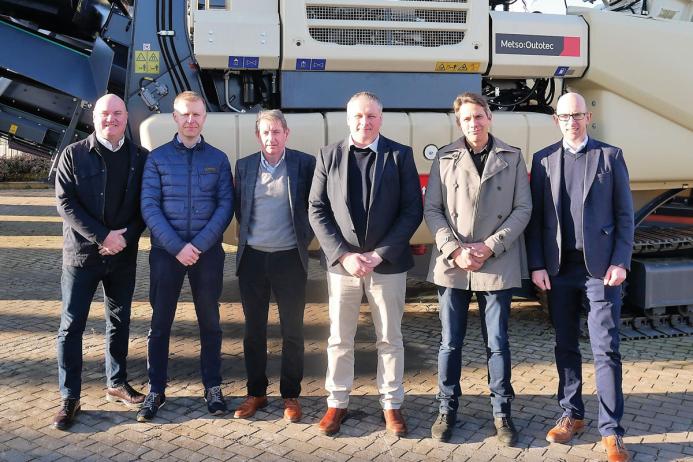 First published in the September 2023 issue of Quarry Management
McHale Plant Sales aim to bring Metso crushers closer to UK customers with their new Tamworth headquarters and Edinburgh after-sales depot 
The recent arrival in the UK of construction equipment distributors McHale Plant Sales, following their appointment to represent Metso mobile crushers in the England, Scotland and Wales markets, is one that augurs well for owners and operators if the experience in Ireland and Northern Ireland markets holds true.
Founded during the 1950s, McHale Plant Sales have grown into a leading equipment distributor in Ireland, working from an east-coast base near Dublin and headquarters near Limerick. In operational terms, an extensive and diverse equipment portfolio has led the company to build a significant presence in construction, civil works, forestry, agriculture and the environmental sectors.
Metso and McHale have successfully partnered in Ireland and Northern Ireland since 2015, and the decision to expand the partnership to England, Scotland and Wales, first announced in January 2023, was driven by shared ambition to reach and serve customers more broadly in the region.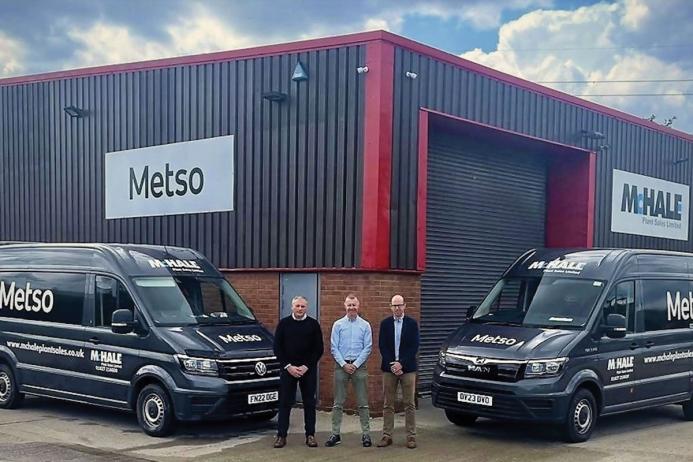 'Since our appointment by Metso as distributors with responsibility for the Northern Ireland and Republic of Ireland markets, we have seen how customer interest in Metso's offering has increased significantly,' said Tim Shanahan, managing director of McHale Plant Sales. 'We look forward to building on our partnership by bringing our knowledge and experience to the English, Scottish and Welsh markets.'
Since the new appointment took effect in April this year, McHale have established newly acquired headquarters on Lichfield Road Industrial Estate, in Tamworth – the new, strategically located distributor base for Metso in the UK, which the company confirms is 'up and running  and busy talking to existing and prospective customers'.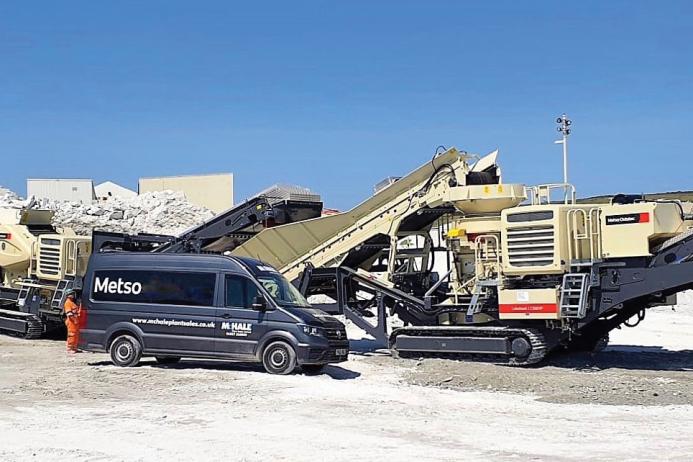 Equipment that will form the core of the Metso and McHale Plant Sales crusher offering at Tamworth includes the complete range of Lokotrack mobile crushers, supported by a comprehensive spare parts operation tagged to an in-house and mobile technical back-up service. McHale say they will structure their operations in the UK to provide a level of customer support, sales, marketing and on-the-ground back-up that meets the expectations of quarry owners and aggregate producers.
McHale sales director Denis McGrath remarked: 'In all aspects of our operations in the UK, we will implement an approach to customer service that is proven in Ireland and Northern Ireland where sales, service and parts operate in lockstep. From all we have learned in more than half a century supplying customers in the construction, quarrying, aggregates and civil works sectors, we know the requirements that owners and operators have, and the challenges and pressures under which they operate.'
Key measures put in place at Tamworth include a fully stocked and staffed parts store, the appointment of technicians, the equipping of mobile technical service support units, and the appointment of sales and other front-of-house personnel.
Moreover, pursuant to their promise to open a base in Scotland, McHale Plant Sales confirm that a new after-sales depot is being opened in Edinburgh, its purpose being to bring Metso even closer to customers north of the border. It will be modelled on operations in Tamworth and at McHale outlets in Ireland.
Business development director Darragh O'Driscoll said: 'Since opening in Tamworth, we have already placed a number of machines in the market through purchase and rental transactions. With these important sales and numerous other measures in place, we can move forward with confidence, wholly aware of the challenge that lies ahead and of the work that needs to be done, a key goal being to tell the Metso story and promote the many advantages their crushers bring to the market.'
For more information, visit: www.mchaleplantsales.co.uk