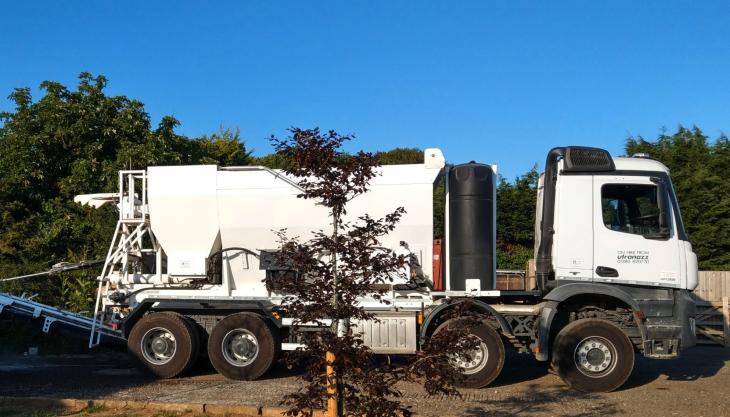 Isle of Wight house builder takes delivery of HM12H-E volumetric mixer for screed and concrete work 
UTRANAZZ, the concrete equipment specialists, have supplied Isle of Wight-based house builders Shorefix (IOW) Ltd with an HM12H-E volumetric concrete mixer truck.
According to Shorefix, it is the first volumetric mixer on the Isle of Wight and the company will be the only island-based liquid screed contractor supplying and installing screed. The mixer truck will also be used to produce concrete on Shorefix's own housing projects across the island.
Rob Bradley, director of Shorefix, explained: 'The mixer will predominantly be used to produce Gypsol anhydrite liquid screed and will provide us with flexible on-site mixing, allowing us to stop and start our projects as needed. We can produce liquid screed for flooring, then change the design mix and switch to concrete, all on the same job site.'
Mr Bradley added: 'We took advantage of Utranazz's hire-with-option-to-purchase scheme, so we could try out the mixer before we committed to purchase it.'