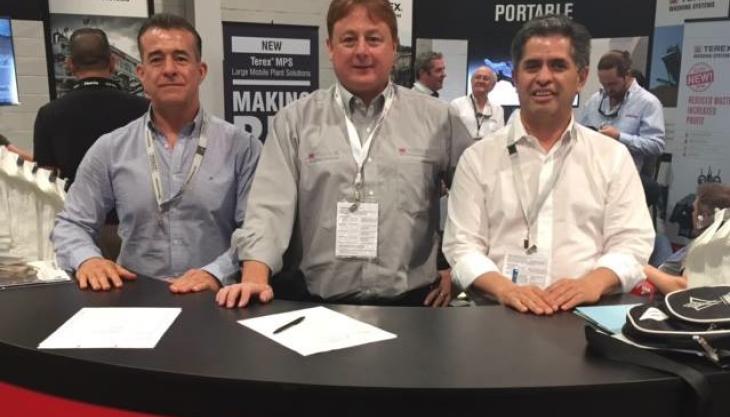 Hercon Maquinaria to handle equipment sales and aftercare in the Central Region of Mexico
TEREX Minerals Processing Systems (MPS), specialists in modular, portable and static crushing and screening equipment, have announced the appointment of Hercon Maquinaria SA de CV as distributors for the full line of Terex MPS equipment in the Central Region of Mexico.
Hercon Maquinaria will provide sales support for new equipment purchases as well as after-sales services for new equipment, including servicing and spare parts.
David Quail, MPS regional director for the Americas, said: 'We selected Hercon Maquinaria to represent Terex MPS due to their industry experience, technical knowledge and commitment to providing customer solutions and aftercare. We are confident our partnership will strengthen Terex MPS's presence in the local market.'
Founded in 1991, Hercon Maquinaria's distribute cutting-edge equipment for a number of other leading global brands and are dedicated to offering a world-class service.
Speaking of their new appointment, the company's sales director, Ricardo Vega, said: 'With the philosophy of anticipating the needs of our customers, we make sure we can solve any problem that may arise. We have multiple first-class facilities and showrooms where we represent our products, as well as warehouses and workshops for servicing equipment and distributing parts.
'We are looking forward to developing a strong working relationship with Terex MPS and to supporting customers in the market.'