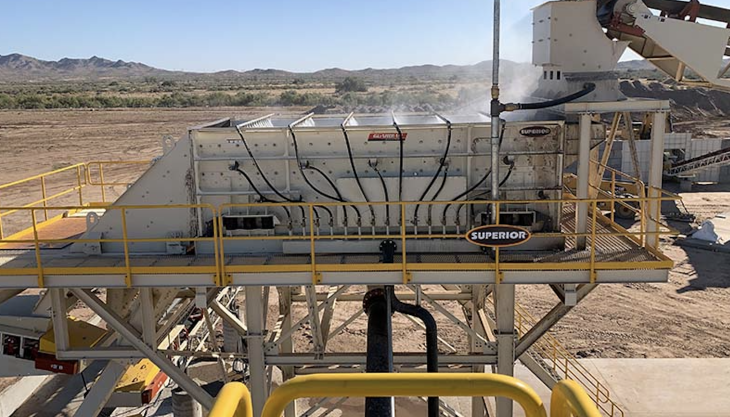 Key design features enhance performance of Guardian horizontal screens in static applications
SUPERIOR Industries Inc., US-based manufacturers and global suppliers of bulk material processing and handling systems, say several key features help improve the performance of their popular Guardian horizontal screen when used in static settings.
'Historically, horizontal screens are most popular in portable or mobile applications,' said Ed Sauser, product manager for the Superior's vibratory solutions. 'However, some static producers prefer horizontal over inclined screens, so we've designed a few features to improve performance for these customers.'
Recognized as a popular feature on inclined screens, extra clearance between decks is now an optional feature on Guardian horizontal screens – the extra headroom being appreciated by maintenance crews when working inside the screen.
Additionally, Superior fit some of their screens with king-sized bearings, which greatly increases the capacity of the screen. One of the company's largest models uses 200mm bearings.
'We also build one of the market's only four-deck screens, which offers a five-product split (four end products plus oversize),' said Mr Sauser. 'The four-deck Guardian horizontal screen option is available in 6ft x 20ft and 8ft x 20ft versions.'
In total, Superior manufacturer 12 models in their Guardian horizontal screen range, with two-, three-, or four-deck configurations available for dry or wet applications.