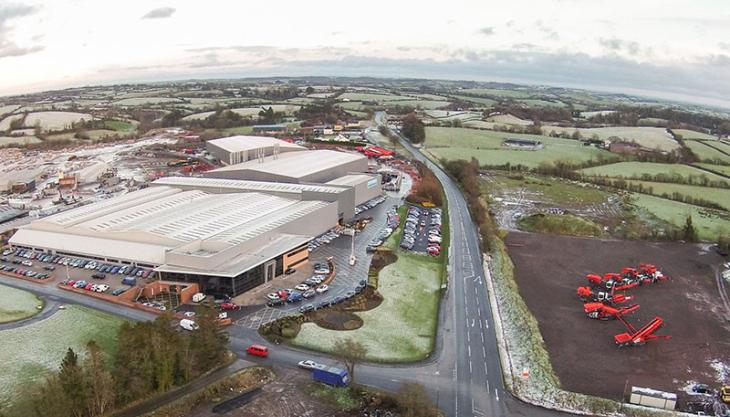 Nearly 50 dealers from around the world attend inaugural conference and visit new Centre of Excellence
FROM 12–15 January, Sandvik Construction Mobiles held their inaugural global dealer conference at their new Centre of Excellence in Northern Ireland. The event saw 75 people from nearly 50 dealers from around the world gather together for a series of seminars, workshops and presentations, to hear about the latest developments concerning the Sandvik product line.
The conference also provided the opportunity for the global network of dealers to discuss key areas of business growth in 2015, to help Sandvik ensure that the preferences and requirements of the global customer base continue to be met.
On the final day of the conference the guests undertook a comprehensive tour of the company's modern new Centre of Excellence in Ballygawley, which is now the major manufacturing hub for Sandvik mobile crushing and screening equipment in the UK.
On display at the Centre were eight of the best-selling machines from the company's range of mobile jaw, cone and impact crushers, mobile screens, and scalping equipment.
Crushers on display included: the QJ341 jaw crusher, the largest in the Sandvik Premium range of tracked jaw crushers; the innovative QH331 Hydrocone; the QS331 'S' type gyratory cone crusher; and the high-performance UH440i cone crusher from the HD range of equipment. The hanging screen system, an optional feature on the QI341 Prisec impactor, was also showcased.
From the Sandvik range of screening solutions the new QA441 Doublescreen proved to be a major attraction for the dealers, who were also introduced to two new additions to the Premium range to be launched later this year – the QE441 scalper and the QA335 Doublescreen.
Commenting on the success of the event, Eugene Lyons, global sales director for Sandvik Construction Mobiles, said: 'We were delighted that so many of our global dealers were able to attend our conference in Ireland. This event provided the perfect platform to share our goals and vision, and to be open and honest about our targets for 2015, so we can work to grow the business together.'