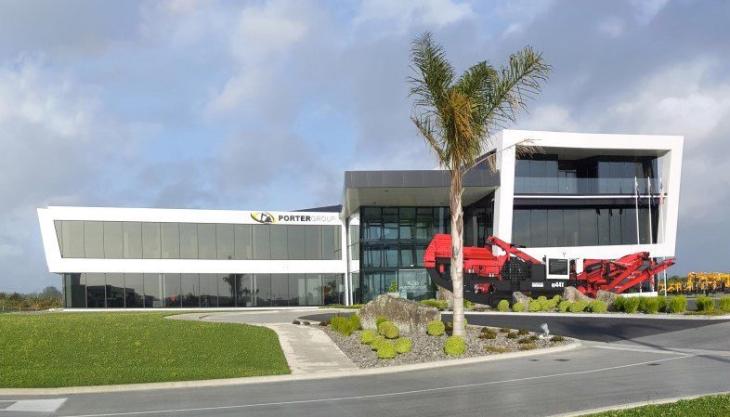 Porter Group to distribute mobile crushers and screens across the whole of Australia
SANDVIK Mining and Rock Technology have extended their agreement with Porter Group, appointing them as distributors of their mobile crushing and screening equipment for the whole of Australia in addition to their existing New Zealand territory.
Porter Group, who have successfully handled the sales and aftermarket support of Sandvik's mobile products in New Zealand since 2009, are already an established and reputable name throughout Australia for the supply of heavy equipment.
Sandvik's decision to expand their distribution agreement with Porter Group covers the entire Australian territory, including Papua New Guinea and neighbouring islands. The move is expected to benefit customers in Australia by offering more localized and customer focused support in the region.
Joe McCormack, area sales manager for Sandvik Mobile Crushers and Screens, commented: 'We are pleased to appoint Porter Group as the Mobiles' distributor for the Australian market. Our relationship with Porter Group has grown successfully over the years and we are delighted to extend their agreement to include the whole of the Australian territory.'
Darren Ralph, general manager of Porter Equipment Australasia, added: 'The latest extension of the Sandvik relationship is an important progression for the brand in the region. Sandvik Mobiles are global leaders in technology and productivity and this development will ensure that the product is brought to the customer base efficiently. We aim to provide Sandvik Mobiles with a platform to propel the brand to new heights in Australia.'