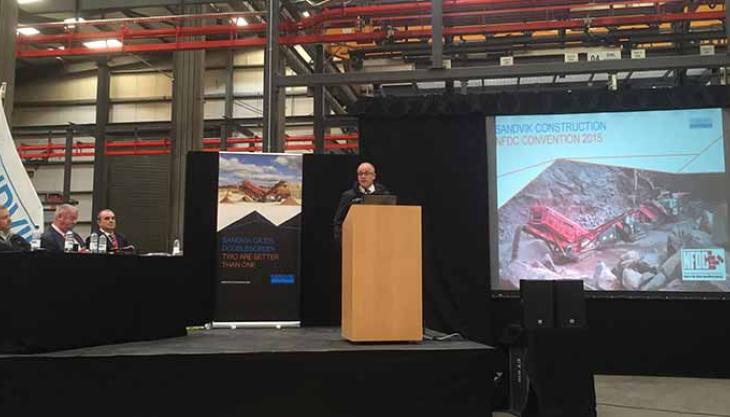 National Federation of Demolition Contractors event held at Sandvik's Ballygawley factory proves a success
THE 2015 NFDC conference – which took take place from 4-7 September – was held at the Slieve Donard Resort & Spa in Co. Down and Sandvik Construction's production facility in Ballygawley, in Co. Tyrone, where the event proved to be a resounding success with more than 200 delegates attending. 
As expected from the main sponsors, Sandvik played a key role in the running of the conference. Delegates were given a factory of the Ballygawley site, during which they were able to see where, and how, the company's mobile crushing and screening equipment are manufactured. A new £1.6 million powder coating plant added to the Ballygawley site was also showcased to the visitors. 
It is hoped that the recent tour and viewing of the mobile crushers and screens will show how Sandvik are at the forefront of developing products and services aimed at furthering the development of the demolition industry.