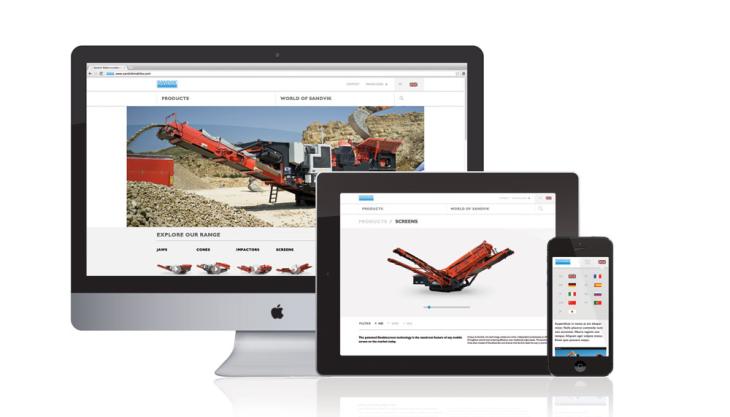 Latest website focuses on the company's mobile crushing and screening equipment
SANDVIK Construction have introduced a newly dedicated website – www.sandvikmobiles.com – which focuses on the company's range of mobile crushers and screens. Driven by the need to provide information to customers specifically looking for mobile solutions, the site will provide a modern layout and intuitive system, enabling quick access to specific product pages.
Jaw, cone and impact crushers, screeners and scalpers have all been given clear headings, with key technical information, videos and interactive 3D models outlining the latest features and benefits.
Eugene Lyons, Sandvik Construction sales and marketing director, commented: 'Visibility of our mobile equipment on the current Construction website is minimal due to the number of products within the Sandvik offering. The new website presents a focused approach to our Mobiles range with quick and simple navigation to all relevant product information.
'This initiative has been driven largely by recent changes in the marketplace, where the popularity of mobile equipment solutions is increasing. Contractors are now working globally, and whilst traditional European and North American markets are still attractive, we are seeing emerging markets, particularly in Africa and South America, representing significant potential.'
The new website will be translated into eight languages to cater for Sandvik's global customer base. A mobile version of the site will be available to accommodate users of all mobile devices.
Mr Lyons continued: 'Customer behaviour has changed considerably over recent years, and everyone has time constraints. We are clearly now in the electronic age where product and service information needs to be available 24/7. The new mobiles website means our many customers can access precisely what they need, when they need it.'