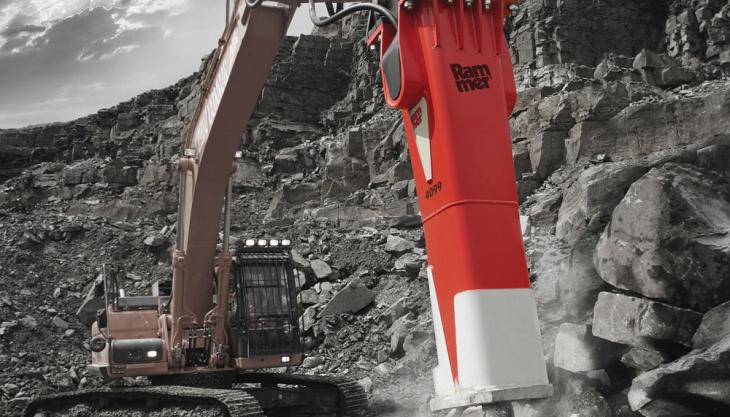 Sandvik reintroduce popular line of breakers and attachments as part of new multi-brand strategy

AFTER a five-year absence, Rammer, a brand name synonymous with hydraulic hammers and attachments, is set to make a return as part of Sandvik Construction's new multi-brand strategy.

The Rammer brand was withdrawn in 2007 when the entire Breakers Lahti product line came under the Sandvik Mining and Construction umbrella.

Since then, as a key part of the Sandvik brand, the Breakers Lahti facility has remained at the forefront of hydraulic breaker innovation, directly benefitting from Sandvik's experience and know-how, and in recent years the entire product range has been updated.

Now the famous Rammer name is to be reintroduced in a move that forms a unique part of Sandvik's new multi-brand strategy.

'For more than 30 years Rammer enjoyed a level of brand loyalty that was virtually unique in the field of construction equipment. And that popularity has never decreased,' said Ola Ulmala, vice-president of PA Breaking.

'Our hydraulic hammer and attachment customers in the construction, demolition and quarrying sectors let us know that they would welcome the return of the Rammer brand, and, as a customer-focused company, it is our duty to give those customers what they want.'

Following the rebranding, Rammer-branded hammers and attachments will be available to customers in the construction, demolition and quarrying sectors mainly through existing sales and distribution channels.

For customers in the mining and large-quarry sectors, or requiring breakers as part of a Sandvik turnkey package, fully supported Sandvik-branded breaker solutions will continue to be supplied mainly through direct channels.