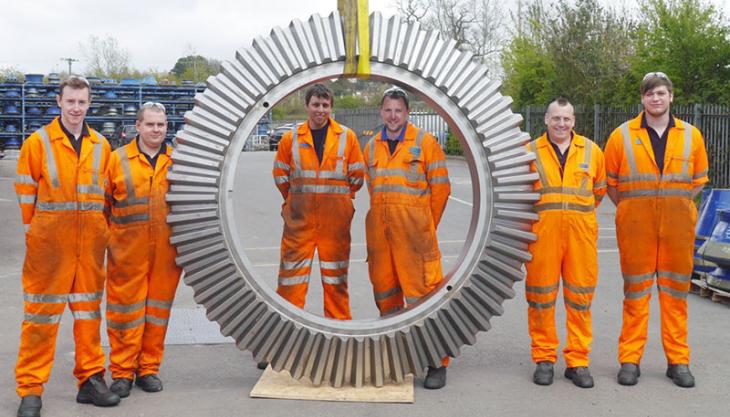 QMS have manufactured a huge bevel gear for one of the world's leading cement companies, for use in a large gyratory crusher.
The gear, which was manufactured by QMS production engineers at their UK manufacturing facilities, is one of the largest gears to be manufactured in the UK for many years and is an excellent example of QMS's engineering capabilities.
As QMS have grown, they have continuously developed their machining tools to improve both quality and output. Each machine has dramatically increased efficiency whilst improving accuracy and increased capacities; this ensures QMS deliver a dependable high level of quality within a shorter lead time.
QMS machining centres are controlled with programs provided and controlled by experienced production engineers, utilizing the latest generation of three-dimensional modelling and programming software.
QMS manufacturing facilities provides all the turning, milling, slotting, grinding, drilling, welding, cutting and boring operations required for the manufacture of precision-machined crusher spare and wear parts.