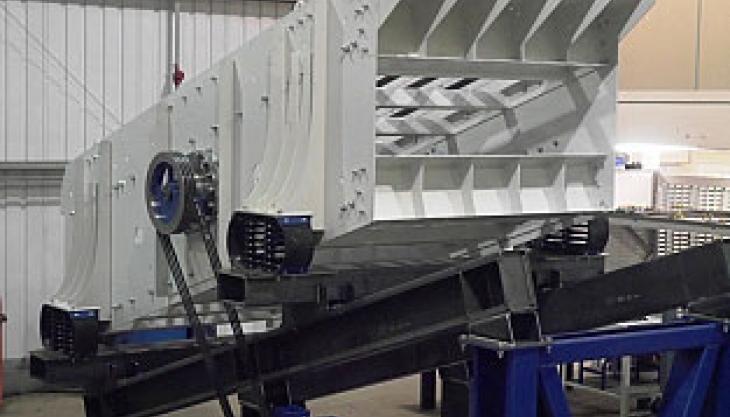 SVI inclined screens and SVH horizontal screening units now available with modular vibrators
QUARRY Manufacturing & Supplies (QMS) have announced that their range of SVI inclined screens and SVH horizontal screening units is now available with modular vibrators. According to QMS, the extremely compact and interchangeable units help make maintenance much easier than conventional shaft designs.
The modular vibrators have been designed to complement the class-leading features of the SVI and SVH screens. Each vibrator unit has two bearings to provide long service life, while the vibratory mechanism, located at the centre of gravity, offers circular motion at all points of the screen.
Artur Bodula, QMS design chief, commented: 'Compared with other screens on the market, the SVI and SVH units offer the maximum space between decks, making it easier and safer for operators during maintenance intervals. The unique frames on the screens are also designed to handle modular, side-tensioned and end-tensioned screening media, making them easily interchangeable from one to the other. Easy and quick replacement of screening media, wear liners and spare parts gives the customer maximum uptime and improves their profitability.'
The company's screen design comes from various studies carried out by the QMS research and development team, focusing on finite element analysis and fatigue calculations, bench testing, theoretical calculations, CAD tools and on site tests.
Key features of the QMS range of screening equipment include: a strong, long-lasting design; a dust-encapsulation system; an optional spray pipe system for wet screening; and adjustable stroke so that the screen can be fine-tuned to a specific application.
All QMS screens and components can be manufactured to meet individual customer requirements, with a typical delivery time of three weeks from receipt of order.