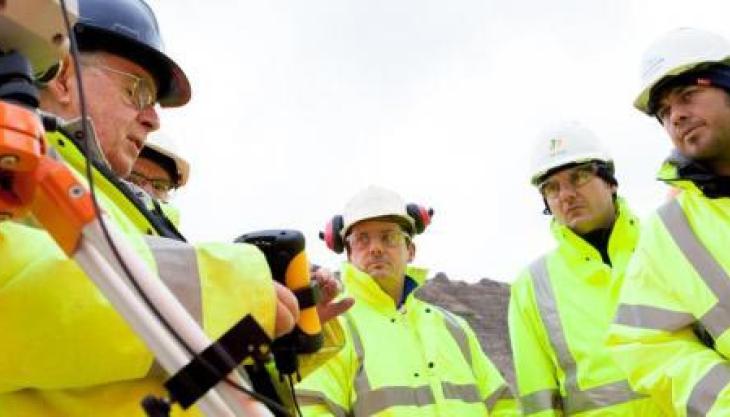 University of Derby Corporate launches new degree course in partnership with Institute of Quarrying
SCHOLARSHIPS of up to £2,000 each are being offered by the Institute of Quarrying to develop future leaders and managers for the industry.
In partnership with the Institute, University of Derby Corporate (UDC) is launching its new B.Sc. (Hons) in Minerals Management course.
The degree is aimed at those in operational positions, developing their leadership and management skills through a programme that has been specifically developed for the sector.
The minerals industry has an aging demographic, with a shortage of young people in prominent job roles.
Mark Osbaldeston, head of the Centre for Mineral Products Professional Development at UDC, said: 'As the Centre's flagship programme, this is an excellent example of what can be achieved when universities and business work together.
'The sector has been without a specific degree qualification for almost 10 years, so the launch of this partnership programme combined with the Institute of Quarrying's supporting scholarship is an excellent boost to the professional mineral products industry.'
This is the only programme of its kind that offers work-based learning elements and part-time delivery so that students can work and study at the same time.
The programme is delivered online, with optional face-to-face workshop weekends with an industry-experienced team and relevant guest lecturers.
Phil James, chief executive of the Institute of Quarrying, added: 'The launch of the new Honours Degree programme marks a key point in the history of the mineral products industry and, indeed, the Institute of Quarrying.
'We're proud to be working so closely in partnership with University of Derby Corporate and would urge anyone interested in their own or others' personal development to consider the excellent new suite of integrated education programmes that are now on offer through the Centre for Mineral Products Professional Development.'
Scholarships are open to UK residents who enrol on the Honours Degree programme in 2014. Candidates who are seeking to finance themselves through the programme are particularly encouraged to apply.
For more information on the course and scholarships visit: www.derby.ac.uk/courses/udc/minerals-management-bsc-hons