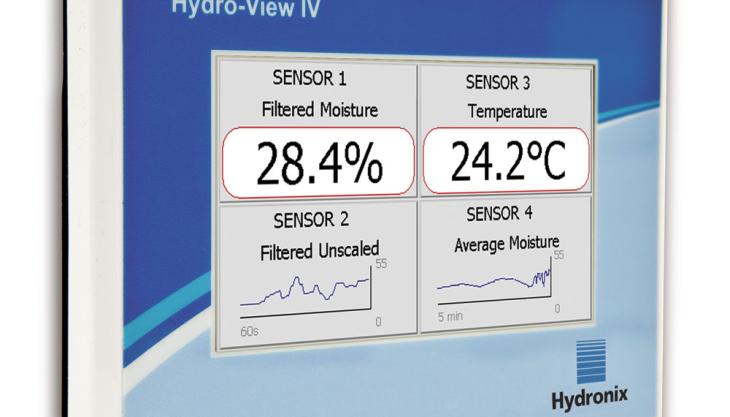 Hydronix launch new version of their Hydro-View monitor

Hydronix have announced the release of the Hydro-View IV.

Available from 1 May, the new Hydro-View, with its multi-function touch-screen display is said to be a cost-effective and simple way to display measurements and configure and calibrate Hydronix sensors.

Following the success of earlier Hydro-View models, the Hydro-View IV allows the easy configuration, calibration and measurement display of up to 16 Hydronix sensors. Its main display page supports one, two or four screen areas, each of which is configurable to display a trend graph or numeric display of measurements from any connected sensor.

The Hydro-View IV stores multiple material calibrations for each sensor, allowing rapid re-calibration if the material being measured is changed. The intuitive multi-point calibration feature allows the sensor to be easily and precisely calibrated.

Hydro-View IV features:
Easy calibration and configuration of up to 16 sensors
Simple multi-point material calibration for high accuracy
Display measurements for up to four sensors at a time
Trend graph or numeric display for each sensor
Easily integrated into new or existing systems
Intuitive touch-screen display.
The Hydro-View may be integrated as part of a new control system or as an upgrade to an existing system to provide the user with the benefits of a multi-point material calibration.