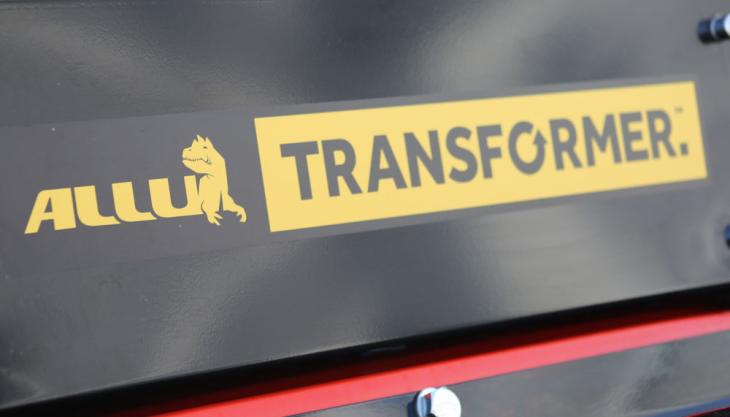 Part of Blue Machinery, Murray Plant have been appointed as exclusive UK dealers for ALLU attachments
MURRAY Plant Ltd, a Blue Machinery Group company, have been appointed as exclusive UK distributors for Finnish attachment manufacturers ALLU.
Earlier this year Blue Machinery acquired Murray Plant, who, as well as being exclusive Rammer dealers for the UK, were also responsible for distribution of the ALLU product range across Scotland.
'Following discussions with both companies, we realized that an opportunity had arisen which would see Blue Machinery, via Murray Plant, take on the ALLU ranges throughout the UK,' explained ALLU's UK distributor manager, Carlos Guallart. 
'The opportunity to work alongside a company of Blue's stature, as well as continue our relationship with Murray Plant, who have dominated the UK breaker market for many years, was a fantastic opportunity,' he continued.
'We now look forward to working with all parties to ensure that ALLU customers throughout the UK will be able to benefit from dealing with such respected organizations.'
Murray Plant's Fergal O'Neill added: 'What is genuinely exciting for all UK quarrying, demolition, construction, civil engineering and material handling businesses is that, for the first time, four leading brands have now been brought together.
'Powerscreen, Rammer, Doppstadt, and ALLU are all acknowledged leaders in their field, and the operating synergies under the Blue Machinery banner are simply mind-blowing.'
Ola Ulmala, president of ALLU, commented: 'We are sure that the combination of ALLU equipment and global aftermarket support, together with the local knowledge and industry expertise of Blue Machinery and Murray Plant, will allow ALLU customers to benefit from a winning combination.
'Our relationship with Murray Plant has always been excellent, and we look forward to continuing to work with the company now it is part of the Blue Machinery Group.'