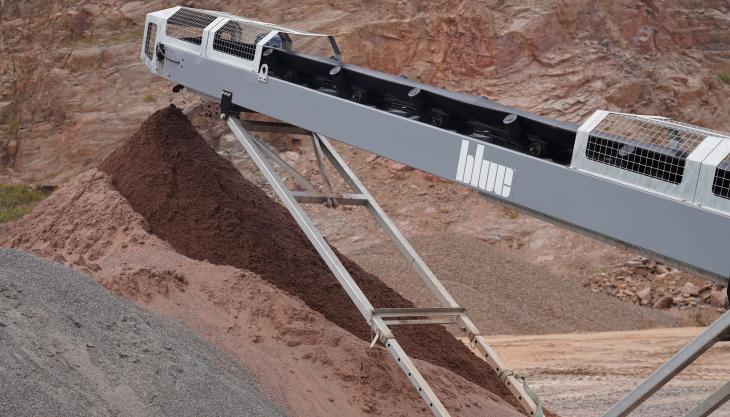 Blue Southern and Blue Central join Blue Scotland as Terex Washing Systems distributors
BLUE Machinery (Southern) and Blue Machinery (Central) will join Blue Machinery (Scotland) in distributing Terex Washing Systems' standard products within their territories, in parallel with Terex Washing Systems 'factory direct' selling approach for 'project' sales. This will provide the customer base with a best-of-both-worlds approach to their sand and aggregate processing equipment needs.
Blue Scotland were appointed as dealers for the Terex Washing Systems (TWS) brand in 2012. Now, with Blue Southern and Blue Central joining Blue Scotland as a distributor, Blue will now be able to supply TWS standard equipment across England, Scotland and Wales.
The agreement means that specialist project sales for full solutions will be provided on a 'factory direct' basis to the customer from Terex Washing Systems, ensuring their applications knowledge is available directly to assist customers in technology selection and long-term plant efficiency. Sales of standard product within the TWS range will be supplied through Blue Machinery.
Blue Machinery will offer nationwide support for the TWS brand, with their comprehensive network of field-based service engineers working across the various Blue regional businesses. Blue Spares will also stock genuine TWS parts in their Warrington and Stirling depots, so customers can benefit from same-day/next-day delivery to keep them up and running.
Commenting on the Blue partnership, TWS director Barry McMenamin said: 'We are delighted to welcome Blue Machinery (Southern) and Blue Machinery (Central) on board to supply our standard range of equipment throughout the UK. This partnership provides enhanced levels of sales, service, and support to our valued customers to complement our existing 'factory direct' sales, service and support in the UK.
'The cornerstone of our success is our strong customer and dealer relations and how we work directly with them to bring mutual success. Alongside our 'factory direct' UK sales programme providing tailored factory solutions, as announced at Hillhead, the partnership enhances our product distribution and support in the UK market.'
Terry Hughes, managing director of Blue Southern, said: 'We have always taken great pride in providing our customers with the latest cutting-edge technologies and best-practice service and technical support to back it up. Our primary focus is to help our customers develop their businesses efficiency to become as profitable as is possible.
'The addition of TWS to our portfolio allows us to be better placed to continue to meet our customers' ever-growing commercial and technical needs. Terex Washing Systems' broad product offering, paired with our industry knowledge and market-leading aftercare offerings, will give us and our customer base significant business opportunities.'