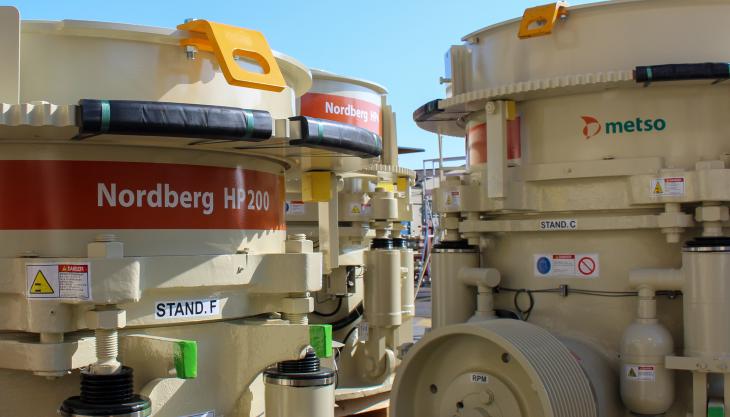 Phu Thai Cat signed up to distribute Metso Outotec equipment in Vietnam, Laos, and Cambodia
METSO Outotec and Phu Thai Cat (PTC) have signed a distribution contract for Metso Outotec's aggregates solutions in Vietnam, Laos, and Cambodia. The contract came into effect in September 2021.
The agreement, which includes a wide range of Metso Outotec's mobile, portable, and stationary crushing and screening equipment, crusher wear parts, screening media and parts, comes as demand for aggregates in the territory is estimated to grow significantly in the coming years, thanks to the implementation of major infrastructure projects.
'We are very pleased to start the co-operation with Phu Thai Cat,' said Shaun Fanning, vice-president of distribution management for Asia Pacific at Metso Outotec. 'With the combination of high market demand for aggregates solutions in the region and a professional partner like Phu Thai Cat, we look forward to an effective co-operation to grow our business. Most importantly, we expect that our aggregates customers will enjoy better availability of our solutions and products, complemented by PTC's strong local resources and support.'
Trinh Duc Thang, general director of Phu Thai Cat, commented: 'The co-operation allows us to provide alternative, high-efficiency solutions to aggregates customers. The combination of high-quality Metso Outotec aggregates solutions and our already proven product-support capability will benefit the customers and help us to develop another profitable business by expanding the customer base while finding new opportunities with existing clients.'
The contract covers Metso Outotec's Lokotrack and Nordtrack track-mounted equipment, NW-Series wheel-mounted equipment, Nordberg C-Series jaw crushers, GP- and HP-Series cone crushers, NP-Series and Barmac impact crushers, HRC grinding rolls, vibrating equipment, and conveyor belts. It also includes related parts, such as crusher wear parts, O-Series wear parts, Trellex screening media and Contender Series parts.
Phu Thai Cat, who provide construction and mining equipment, genuine parts, maintenance, repair, warranty and value solutions for the aggregates, mining, and construction industries, have five branches and 368 employees.