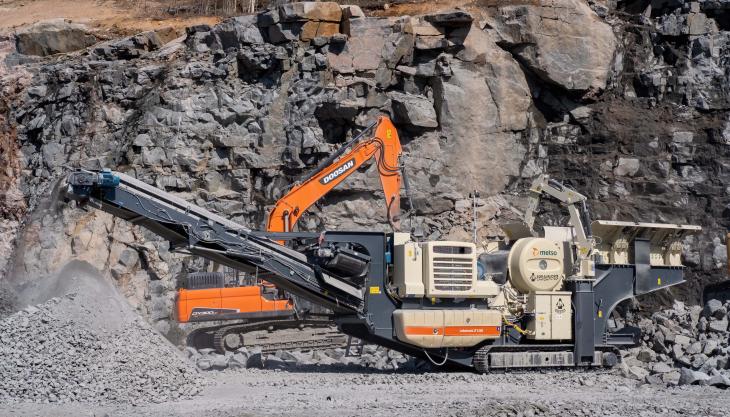 Power Ram sign equipment distribution contract; Conveyor field services withdrawn in Australia
METSO Outotec and Malaysia-based Power Ram Sdn Bhd have signed a distribution contract covering Metso Outotec's aggregate crushing and screening equipment and related parts and support.
As of June 2021, Power Ram will sell and rent Metso Outotec's mobile and stationary crushers and screens, as well as providing provide spare parts, crusher wear parts screening media and technical support and maintenance services, for aggregate producers and contractors in Malaysia and Singapore.
Metso Outotec, who have a large installed base in the two countries, are seeking to improve the support and availability of equipment to existing customers, while also reaching out to new customers, especially in the contracting sector.
'With this new partnership we will have a stronger local presence, which will allow us to service our existing customers and support them through the continued lifecycle of their equipment more efficiently,' said Shaun Fanning, vice-president of Aggregates at Metso Outotec in Asia Pacific.
'Availability of equipment and fast and easy access to service is very important for aggregate producers and contractors. We are very pleased to be able to combine our premium brand offering with Power Ram's local expertise for the benefit of the customers.'
With their head office in Selangor Darul Ehsan and aftermarket division, including a warehouse, in Kuala Lumpur, Power Ram employ 45 staff and supply construction equipment and aftermarket services to construction customers, including quarries and mines, as well as undertaking earth and rock excavation projects.
Meanwhile, as part of their Field Services strategy, Metso Outotec have decided to discontinue their conveyor belt splicing and associated labour services in the Australian market, but will continue to provide parts, components and technical support for conveyors.
Martin Karlsson, senior vice-president of Professional Services at Metso Outotec, said: 'This decision is a part of our Field Service strategy to focus our service efforts on areas where Metso Outotec have strong capabilities, proprietary technologies and a large installed base.
'The Australian market is well served by local companies in the conveyor maintenance services business and we feel confident that customers' needs will be covered by these companies after our withdrawal.'