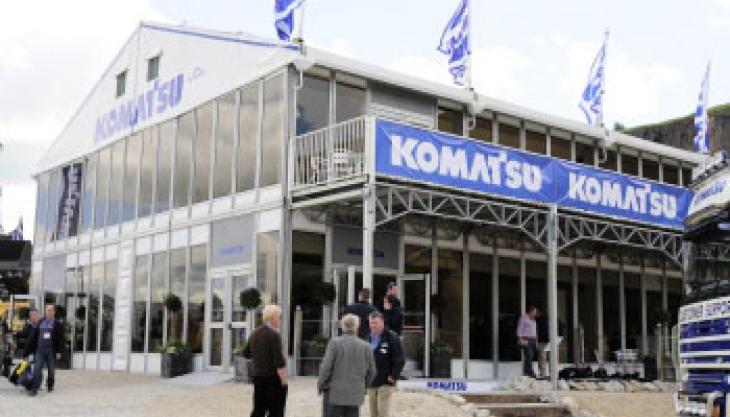 Marubeni-Komatsu have announced they will once again be showcasing a broad range of machinery at Plantworx on 2-4 June.
The company say they have prepared an exciting mix of static display and demonstration machines, including the Komatsu PC210LCi-10 crawler excavator. Winner of the Plantworx 2015 Innovation Award for Efficiency, the PC210LCi-10 is the world's first intelligent machine control excavator. Visitors will be able to see a range of ground breaking machinery in action, including the PL210LCi-10 and PC55MR-3, in the demonstration area.
The first of its type in the industry, the PC210LCi-10 features a factory-fitted and fully integrated intelligent machine control and guidance system. The guidance system shows the movement of the boom arm and bucket in real time and works to a pre-set jobsite design. This results in a faster and more accurate operator.
Visitors to Marubeni-Komatsu's stand (9B2) will be able to see an overview from a Komatsu CARE specialist, their product support solution designed to lower total cost ownership and provide true peace of mind. Members of the company's in-house finance team will also be on hand to discuss funding to suit customers' circumstances and requirements.
Visitors will also have the opportunity to win an iPad by taking part in the Marubeni-Komatsu Best Operator 2015 trophy.