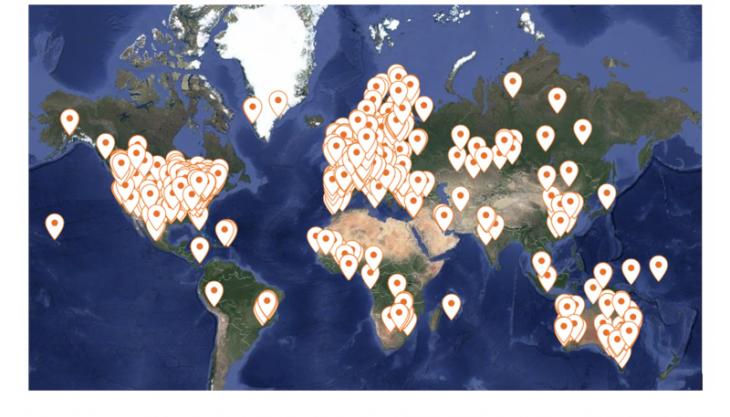 More than 3,000 RD3-equipped Rammer hammers worldwide now connected into MyFleet platform
SANDVIK achieved a major milestone in September 2020 with more than 3,000 hydraulic hammers equipped with the Rammer RD3 monitoring device now sending data to the company's MyFleet platform.
'We can proudly say that we have conquered global coverage as we have hammers all over the world, even in distant locations such as Hawaii, Nauru and Greenland,' said Marko Lahtinen, Sandvik's digital services product manager.
The RD3 monitoring device currently comes as standard on all Rammer Excellence Line hammers and is also available for Rammer Performance Line hammers from the R16P model upwards. A retrofit kit is available for the upgrading of earlier models.
The device collects data about location, operating hours and other beneficial information for improved productivity and safety. With the MyFleet platform available 24 hours a day, seven days a week, 365 days a year, Sandvik say customers can improve their fleet management, plan preventative maintenance and make their processes more efficient and profitable.
The RD3 device together with MyFleet helps improve the total utilization of equipment and offers particular benefits in applications where the hammer is part of a process, such as quarrying, where unscheduled downtime cannot be tolerated.
'We are very excited by this major achievement of connecting over 3,000 hammers into MyFleet. At the same time, RD3 device development is ongoing to support new applications and work environments, and we are evaluating the possibility of including our other hydraulic attachments into MyFleet too,' said Mr Lahtinen.