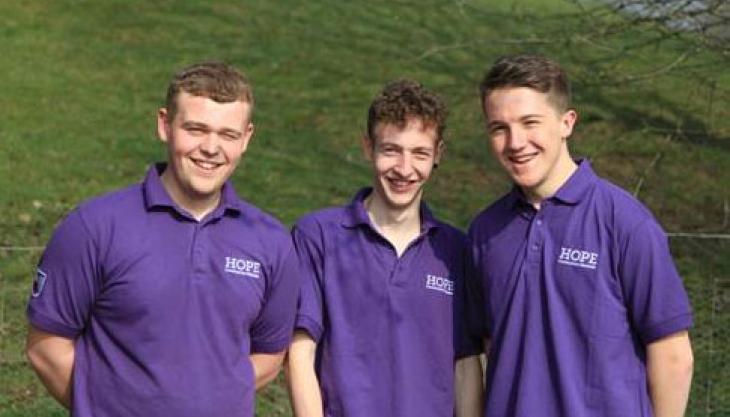 Company searching for three eager young recruits to join its Apprenticeship Academy
HOPE Construction Materials are once again on the lookout for top young talent to join their £300 million business in Derbyshire, Yorkshire and the North East.
The firm's industry-leading Apprenticeship Academy has reopened for its second year, with Hope searching for three new apprentices at their quarries at Holme Hall, near Rotherham, and Coxhoe, in Co. Durham, and their cement works in the Hope Valley.
As the construction materials market continues to grow steadily, Hope, who celebrated their second birthday in January, are seeking to add further young talent to their 900-strong UK-wide workforce.
Hope say the apprenticeships offer an opportunity for flexible development throughout the business. In addition, the new apprentices will undertake a four-year engineering apprenticeship, gaining a recognized Higher National qualification (HNC) and a Level 3 NVQ Award.
Jim Verity, human resources director at Hope Construction Materials, said: 'We are once again on the search for more talented youngsters to join our expanding workforce and are keen to find young people with the potential to be future leaders at Hope.
'Once recruited, the apprentices and will have the opportunity to develop a broader understanding of our business by taking part in projects in other areas of the company and also in local community events.
'Through our partnerships with local educational organizations, the apprentices gain Higher National Apprenticeships and once they have completed their training successfully, will have the potential to be offered a permanent job and long-term career prospects within the company.'
The deadline for applications is 24 April 2015. To find out more visit: www.hope-careers.com