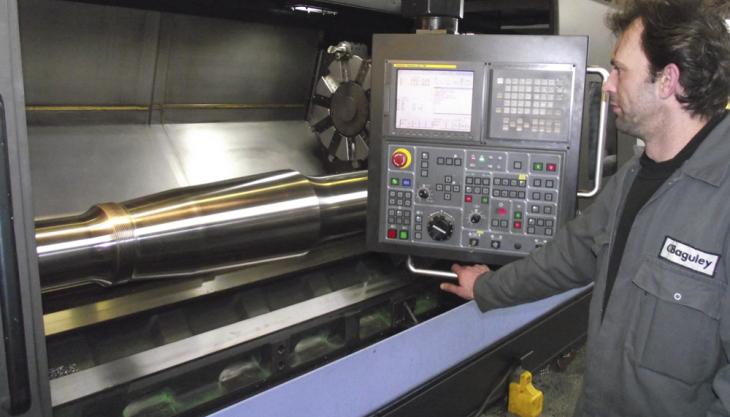 Company transfers manufacturing subsidiary into Coalville-based Precision Services Division
CMS Cepcor, manufacturers and suppliers of replacement crusher spares and service to the quarrying, mining, demolition and recycling industries worldwide, have announced that, with immediate effect, their wholly owned UK manufacturing subsidiary, Baguley Precision Engineers Ltd, has been transferred into the company's Precision Services Division.
With recent investment in new premises in Coalville to accommodate a new technical centre, the company made the decision to transfer all Baguley personnel into the newly formed Precision Services Division; subsequently relocating all machining services from Burton-on-Trent to the new technical centre.
The new technical centre, which will be formally commissioned during the first quarter of 2013, represents a substantial investment in new premises and CNC manufacturing capability, which will further enhance the manufacturing, inspection and repair facilities in Coalville and offer greatly improved manufacturing efficiency for the company.
According to CMS Cepcor, all skilled engineering staff have been retained and further recruitment of skilled CNC operator/programmers is currently under way.
Technical director Chris Sydenham commented: 'The recent transfer of Baguley into the Precision Services Division, and our recent business expansion, will mark the beginning of a new manufacturing chapter for the company which will also provide further opportunities for our supply partners.'
Meanwhile, in a further recent development, CMS Cepcor have once again been awarded preferred-supplier status by Aggregate Industries. The company has held this status in the UK since 2006, supplying a wide range of crusher services and repairs, replacement parts and manganese crusher liners.