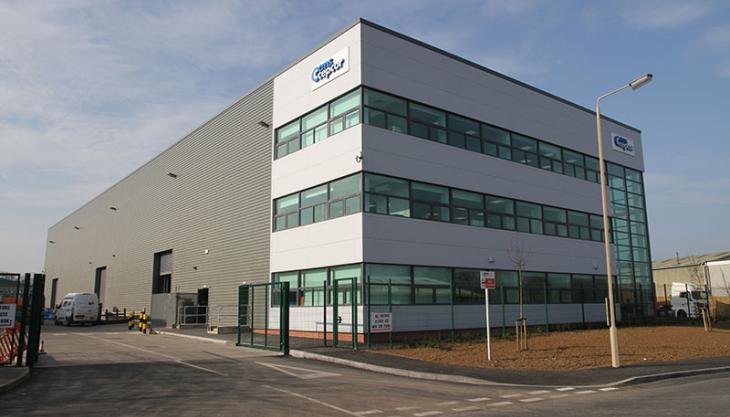 Company's expansion plans near completion with opening of new headquarters facility in Coalville
HAVING commissioned their new Technical Centre in 2013, the latest part of CMS Cepcor's expansion plans at their global headquarters in Coalville is nearing completion with the opening of the company's new purpose-built corporate head office building.
When complete, the new facilities will incorporate CMS Cepcor's corporate and administration functions alongside research and development, quality inspection, crusher training facilities and a substantial expansion of their existing crusher parts storage and distribution warehousing.
The last few years have seen substantial investment at the company's expansive premises in Coalville, which has enhanced all aspects of the business, including the manufacturing, inspection and repair facilities, in order to meet increased demand for their parts and services.
With approved UK manufacturing facilities that include CNC, milling, turning, boring, slotting, grinding, drilling, pressing, welding, co-ordinate measuring, material testing and assembly, CMS Cepcor not only offer replacement crusher, screen, feeder and coating plant spare parts, but also crusher rebuild and component repair services.
The new headquarters development will be officially opened later this year upon completion of all stock storage and infrastructure works.
Commercial director Lee Hodges commented: 'After years of sustained growth and with an increasing workforce, further expansion of our site was essential to allow the business to continue to fulfil its potential. Our new facilities will allow us to continue to grow while enhancing our ability to serve customers at the highest level, ensuring we remain the genuine alternative.'