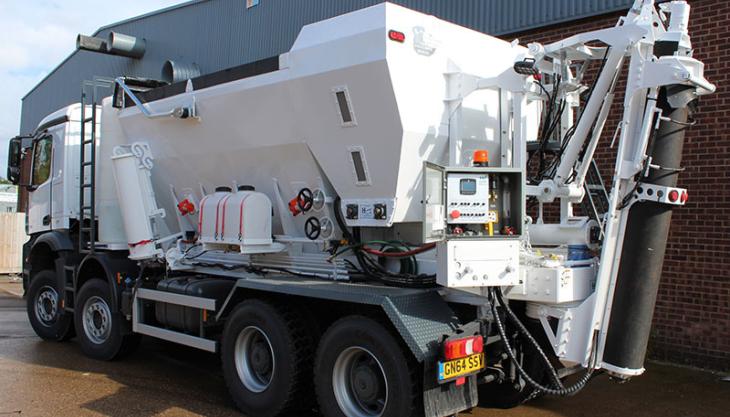 New independent report shows volumetrics industry worth £210 million per year to UK economy
THE Batched on Site Association (BSA) has today welcomed a new report produced by independent economic consultancy Regeneris Consulting that highlights the important role the UK volumetrics industry plays as a driver of jobs and economic growth.
The key findings of the report, based on an in-depth survey of the estimated 200 companies operating volumetrics in the UK, include:
The UK volumetric industry generates £210 million per year in Gross Value Added
Approximately 3,150 full-time equivalent jobs are created by the industry through direct employment, supply chain and wage expenditure
87% of volumetric operators have experienced turnover growth in the past five years, and 93% expect turnover to grow over the next five years.
Chris Smith, chair of the BSA, said: 'We welcome this excellent piece of research which clearly demonstrates the considerable contribution the volumetric industry makes to the UK economy. We have seen an increase in demand from our customers for volumetrics in recent years because they are sophisticated pieces of equipment that provide a range of benefits, including affordability, flexibility of product and flexibility of delivery.
'From an environmental perspective they also eliminate excess waste material and create carbon savings by reducing the amount of vehicle trips required to complete a job. It should come as no surprise, therefore, that the industry has grown to become such an important part of the British construction industry and UK plc.'
The Regeneris report was commissioned by the BSA to inform its formal response to the Department for Transport's recent consultations on 'HGV Periodic Testing and Inspections Exemption' and 'Goods Vehicle Operator Licensing Exemptions', both of which closed on Thursday 5 March.
Whilst the BSA says it welcomes many of the initiatives proposed by the DfT in relation to vehicle licencing and roadworthiness, it has serious concerns over the impact of introducing a mandatory weight limit for volumetrics in line with HGVs.
Mr Smith continued: 'The BSA and its members do not object to the introduction of mandatory Operator licences and regular roadworthiness testing, provided there is a sensible timetable for transition. We are genuinely committed to enhancing road safety and all BSA members are required to implement these measures already as part of our code of conduct.
'However, there are serious concerns over the proposal to introduce a mandatory weight limit of 32 tonnes, which would almost halve the concrete carrying capacity of volumetrics and impair our ability to meet our customers' needs.'
'In addition to the traffic and environmental impact of putting more vehicles on the road to deliver the same amount of material, a mandatory weight limit would result in a significant increase in the operating costs of the industry to unsustainable levels. This would force many small, independently owned companies out of business, creating hundreds of job losses and seriously damaging the UK construction industry. We have raised these points with the DfT and are hopeful that they will rethink this proposal.'