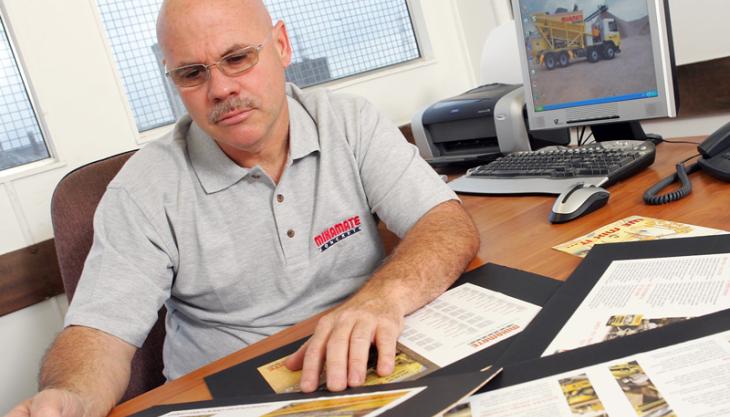 Government expected to rule on proposed legislative changes to the sector in early 2016 
THE Batched on Site Association (BSA) says it expects the UK Government to rule on proposed legislative changes to the sector in early 2016.
The proposed changes include a plan to impose a 32-tonne maximum weight limit on mobile batching plants (volumetrics), which has been strongly opposed by the BSA.
Last year an independent report by Regeneris Consulting found that the volumetric industry is worth £210 million per year to the UK economy, accounting for an estimated 3,150 jobs.
The BSA fears that a move away from design weight could severely restrict the operating capabilities of mobile batching plants, giving large multinational ready-mixed concrete companies a monopoly over the sector.
'Mobile batching plants are unique machines that spend the majority of their day stationary on site delivering materials,' said Chris Smith, chairman of the Batched on Site Association (pictured).
'Often there is simply no other way to get this sort of site access for materials. These machines are specially designed to provide that, having been manufactured to accommodate the sophisticated machinery required to deliver mix-on-site materials.
'They are currently allowed to operate at design weight, which is generally around 42 tonnes, and any impositions to restrict that further would severely impede their ability to operate and effectively hand this sector of the industry over to the big readymix companies.'
The BSA has emphasized that the proposed weight changes do not refer to safety concerns. Jared Dunbar, national co-ordinator for the BSA, said: 'This is not a safety issue as the vehicles are specially manufactured to operate at higher weights than HGVs and have suspension, tyres and brakes which are designed to carry the weight of the complex volumetric body.
'At our recent AGM, members were advised that the BSA had supported the majority of the proposed government changes which would bring about improvements in safety levels, including regular testing, examination and greater regulation.'
The Association prepared its own industry charter in 2013, which has been regularly updated. It has been working in close consultation with the Department for Transport throughout 2015, and held its final consultation with the department in November.
A decision on all new legislation updates is expected at the beginning of 2016.