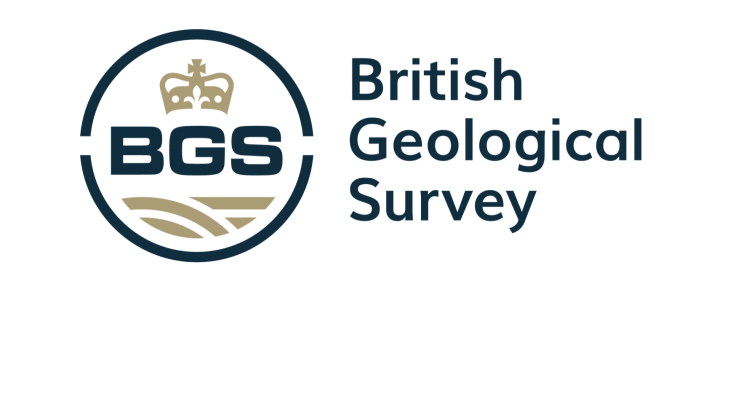 British Geological Survey rebranded to reflect its position as a provider of world-class geoscience expertise

THE British Geological Survey (BGS) has unveiled a new brand and visual identity to reflect and support its vision for a safer, more sustainable environmental future.
The new-look BGS logo has been updated with a fresh typeface and design principles for all communications assets, products and services.
Its unique 'strata' element is designed to represent not only the Earth, but also the surface and subsurface, which reflects the world-leading research that BGS carries out.
The launch of a new BGS website, optimized for mobile use, will follow later this summer.
The BGS is the publicly funded body responsible for advising the UK government on all aspects of geoscience, whilst also providing objective information, services and products to a range of industry, academia and public through access to extensive national data and records.
The organization has made pivotal changes in recent months, including the launch of a refreshed five-year science strategy, 'Gateway to the Earth', and the appointment of a new director, each helping to align its work towards meeting global sustainable development goals.   
The new brand draws on 185 years of heritage and will solidify the organization's position as a trusted and internationally respected partner and provider of world-class, independent geoscience data and expertise.
Announcing the rebrand, BGS executive director Dr Karen Hanghøj said: 'I'm delighted to present a fresh identity for BGS that illustrates our passion, capability and commitment to delivering world-class, independent geoscientific data and expertise.
'BGS was keen to develop a brand that reflects our purpose as a modern and forward-thinking organization with an innovative approach.
'Our new look respects our heritage and history whilst reinforcing our position as an internationally respected organization and a trusted provider of high-quality independent geoscientific knowledge and information.'  
To execute the rebrand, BGS worked with award-winning Nottingham agency ThreeRooms to examine logos and identities from its early days through to the modern era.
The logo and colour palette feature earthy tones, designed to illustrate the Earth's surface and subsurface.
BGS, which has been helping to further knowledge of geoscience since 1835, has undergone several name and identity changes throughout its evolution.
It became the British Geological Survey in 1984 and today employs more than 650 staff at sites across the UK with an annual turnover of around £45 million.
It also undertakes an extensive programme of overseas research, surveying and monitoring, including major institutional strengthening programmes in the developing world.
It is funded by the Natural Environment Research Council (NERC), part of UK Research and Innovation (UKRI).