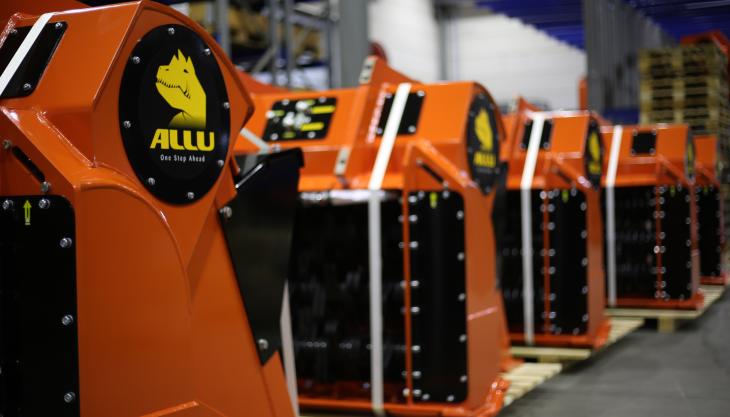 Company to develop new attachment technology; plus Peter Grönholm appointed MD of ALLU Finland
ALLU Group have announced the creation of a new company that has been formed to develop future attachment technology, solutions and equipment through the use of the latest innovative technology.
ALLU Innovation and Research Center Oy will operate as a separate corporate entity alongside the other Allu Group companies, but independent to the existing ALLU manufacturing, production and general operational structure.
ALLU Innovation and Research Center Oy will form the cornerstone of ALLU's ongoing research and development programme, providing cutting-edge solutions aimed at making customers more efficient, productive, environmentally friendly and profitable.
It is envisaged that following successful testing and fine-tuning, applicable new innovations will be incorporated into new ALLU products which will subsequently be introduced to market.
The new company will be headed by Markku Jonninen, ALLU Group Oy founder and chairman of the board, who has many years of success in developing and introducing attachment solutions.
Meanwhile, Peter Grönholm has been appointed as managing director of ALLU Finland, effective from 1 July 2020.
Mr Grönholm, who has extensive experience in sales and marketing as well as supply chain management, and as a managing director in international organizations in Finland and abroad, is currently vice-president of supply chain and operations in Germany for industrial equipment suppliers Cavotec Group.
Markku Jonninen, chairman of the board of ALLU Group, commented: 'ALLU's strategy is for profitable growth, earnings and internationalization. Peter is a well thought of results- and solutions-focused team player…with strong leadership skills. His experience in international business also played a significant role in his selection.'
Mr Grönholm said: 'For me, ALLU is a positive challenge in Finland after several years abroad. It is a well-known brand in its field and a well-managed company with great growth potential. I look forward to being part of the team to further develop ALLU's business.'