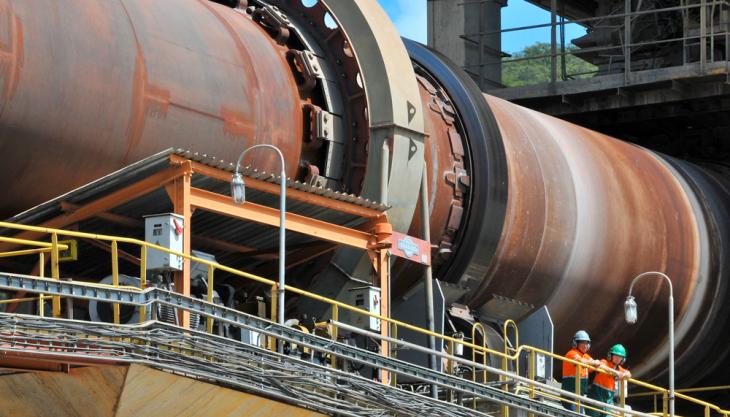 Chinese slowdown bringing down average growth rate according to latest forecast from CW Research
GLOBAL cement volume growth is expected to slow down following China's significant decline, bringing down the average growth rate over the period 2015–2020 to 0.7%. As a result, global cement consumption is expected to reach 4.0 billion tons in 2016 and 4.2 billion tons by 2020, according to the 2016 first-half update of CW Research's Global Cement Volumes Forecast Report.
The forecast provides global and regional outlooks based on the detailed perspective of 55 of the world's most important countries' demand-supply model, reflecting overall approximately 95% of total global cement demand.
'The monumental cumulus of global economic challenges in 2015 is bound to put the brakes on global cement markets in the coming years,' said Robert Madeira, CW Group's managing director and head of research.
'We are witnessing China's unprecedented falling cement capacity and demand, a development that alone is responsible for the negative forecast revisions in our update, and which drags down traditional bright spots of the cement market.'
The Chinese domestic market remains under pressure, as export prices are unable to compete with Mediterranean producers on a long-term basis. Nearby Russia will have lower volumes as the economic output declines, while the Indian market is boosted by strong construction investment.
The forecast update highlights that, during 2015–2020, the main drivers of the cement industry will be Asia (ex China) with an expected 5.0% increase, whilst Africa together with Central and Eastern Europe are expected to grow by 4.0%.
On a regional level, CW Research's analysis reveals that Latin America and Africa will see the largest downward revisions in terms of 2015–2020 growth in cement consumption, while stronger growth is forecast in Western Europe in the first half of 2016.
For 2016, CW Research expect strong growth to be registered in US cement consumption, while Canadian cement demand is expected to be 1% lower than the 2015 second-half forecast.
In the years to come, growth in the Middle East will be driven by Iran, which is benefiting from the lifting of sanctions, leading to increased investments that will ultimately boost consumption of cement.
Meanwhile, Brazil's cement consumption projected to decline even further as the economic crisis prolongs and further inhibits construction development.
Within Western Europe, Italy leads the upgraded forecasts, while in Germany the slowdown in cement consumption will continue to be visible in 2016, according to the update to the Global Cement Volumes Forecast Report.
In Central and Eastern Europe cement consumption is dominated by the slowdown in the Russian market and by the pressures of domestic demand in Turkey, leading CW Research to downgrade the previous forecast by 3.0% in 2016.
Elsewhere, markets with better-than-anticipated prospects are Pakistan, where the domestic market remains strong despite a decline in exports, and Saudi Arabia, with strong resilience to the decline in oil prices and robust investment in construction. Indonesia is also seen as a bright spot with strong governmental support to the infrastructure.
'The continued slowdown in China is impacting cement growth in export-dependent markets, but the capacity rationalization already taking place in China will lead to improving utilization levels at a global scale,' said Stefana Abiculesei, consulting analyst with the CW Group's European team.
'2016's forecast gives a negative outlook on the upcoming volumes of cement consumption. The decline in global volumes in 2016 will not be offset by the sustained growth in certain developed markets, while demand from emerging economies in Asia and Africa will give a positive, though marginal, impetus to growth,' she concluded.