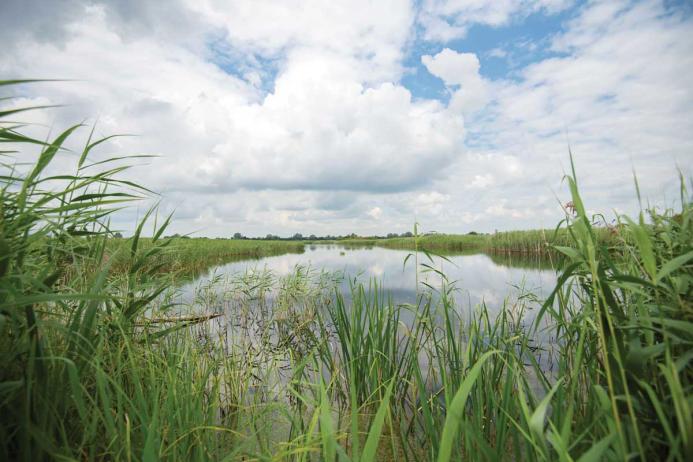 First published in the May 2023 issue of Quarry Management 
Hanson highlight the benefits that managing the land left behind after quarrying can make in shaping and improving habitats for wildlife
Mineral extraction presents an excellent opportunity to enhance and improve the natural environment and Hanson UK are committed to ensuring their worked-out quarries are restored to the best possible after-use. The company's vision is to leave behind something as good as – or better than – existed before quarrying began and to have its sites recognized as valuable resources.
Several former Hanson sites have become important conservation or educational areas and more than 80 have been designated Sites of Special Scientific Interest (SSSI). In addition, the company has developed Memorandums of Understanding with both Natural England and Countryside Council for Wales, which recognize the importance of biodiversity and geodiversity.
Hanson's parent company, Heidelberg Materials, has also signed the Leadership Declaration on Biodiversity and was the first company in the industry to adopt a group guideline for the promotion of biodiversity at its mineral extraction sites worldwide.
The restoration of quarries is planned before extraction starts and, as well as restoring quarries after they have been used, ongoing restoration during their working life is also an important practice. 
Partnership project
Hanson have been working with the RSPB for more than 20 years at Ouse Fen in Cambridgeshire, which is the largest planned nature conservation restoration scheme of its kind in Europe.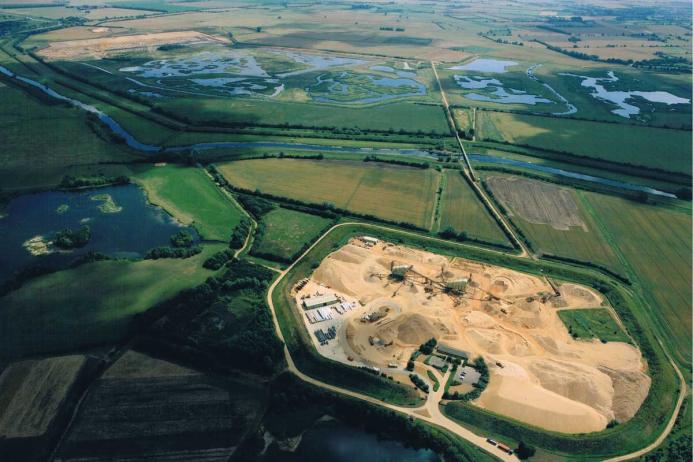 The ambitious partnership project is transforming Hanson's Needingworth sand and gravel quarry into a vast nature reserve. Once complete, the reserve will become an expansive mosaic of wildlife-rich wetland habitat consisting of open water, grassland and what will then be the UK's largest reed bed, an extremely rare habitat, much of which has been lost in Britain. 
Over the lifetime of the project, Hanson will extract more than 28 million tonnes of sand and gravel at Needingworth Quarry. As quarrying is finished, Hanson will restore the land to wildlife-rich wetland habitat and then hand it over to the RSPB to be managed for and enjoyed by wildlife and people alike. 
Now, 20 years into the project, there is much to celebrate: a nature reserve the size of 418 football pitches has been created with 19km of trails and 130,000 reeds planted by hand, which attracts around 20,000 visitors annually. 
Jonathan Taylor, RSPB senior project manager, said: 'This project is an inspiring example of how partnerships between the commercial and nature conservation sectors can lead to exceptional habitat creation with far-reaching benefits for wildlife, communities and the local economy.
'It shows how collaborative work taking place in a long-term partnership can deliver bigger and better habitat restoration through a project of this vast size. The wetland species that have established themselves at RSPB Ouse Fen are proof of the quality of the habitat that this project has restored over the last 20+ years.'
RSPB Ouse Fen is already home to a nationally important population of bitterns, a rare wetland heron species, that came close to extinction in the UK but is now slowly recovering thanks to wetland creation projects across the country.
The new nature reserve is also home to other iconic wetland wildlife including marsh harriers, bearded tits, otters and water voles, and provides significant benefits for local people by enabling them to get closer to wildlife and greenspace. In 2021 a new entrance was opened along with two new trails to provide routes to the heart of the nature reserve and, ultimately, there will be 32km of public access. 
European recognition
Hanson's former Manor Farm sand and gravel quarry in Milton Keynes is being progressively transformed to create Floodplain Forest Nature Reserve in partnership with landowner Milton Keynes Park Trust.
The project is re-establishing and enhancing several UK priority habitats, such as a network of lakes and ponds, wet woodland, wet grassland and reed beds, and attracts a multitude of birds, including wading birds such as redshank and lapwing, as well as water voles and otter. It is managed to give the community access to nature.
The nature reserve was based on previous similar Hanson restorations, while implementing valuable lessons learned. Connecting the wetland areas with the main channel of the river means that the wetland system is an active part of the floodplain and wider ecology.
Additional ecosystem benefits include improving water quality, decreasing flood risk and providing spawning areas for fish.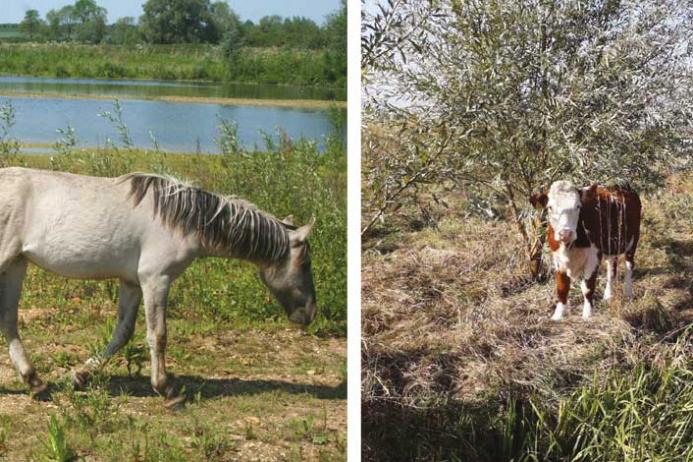 Vegetation is managed by grazing Konik ponies and cattle in line with 're-wilding' principles, which is increasingly regarded as being a more sustainable way of enhancing biodiversity.
Last year the project was recognized at the 2022 UEPG Sustainable Development Awards, held in Brussels. It was nominated by the Mineral Products Association in the biodiversity category, where it gained a special mention for the creation of a dynamic river floodplain system that links with the main river, the Great Ouse.
The UEPG Sustainable Development Awards are run every three years by the European aggregates industry. They promote the sharing of environmental best practice and, by encouraging projects that exceed planning and regulatory requirements, set new standards of excellence.
Principal landscape architect David Southgate said: 'Protecting natural resources and enhancing the environment are part of our commitment to being a leading sustainable business and we recognize that biodiversity and geodiversity are essential components of sustainable development.
'These projects are outstanding examples of minerals extraction leading to habitat creation on a landscape scale and highlight the benefits that managing the land left behind from quarrying can make in shaping and improving habitats for wildlife.
'They all make an invaluable contribution to achieving UK biodiversity targets and securing the future of important wildlife habitats and species.'