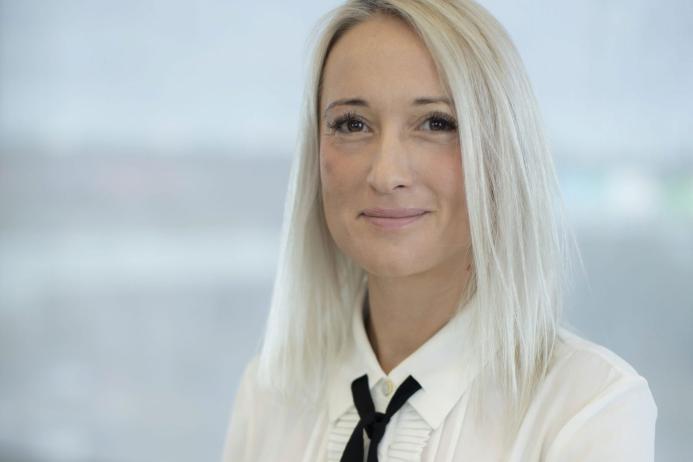 First published in the April 2023 issue of Quarry Management
By Louise Houston, head of talent, diversity and inclusion, Tarmac
The theme of this year's International Women's Day (8 March 2023) was all about embracing equity and there is undoubtedly scope for the construction sector to improve its track record in this area. Equity is different to equality and recognizes that each individual has different needs and circumstances. It is about allocating the resources and opportunities needed to reach an equal outcome.
A great example of equity in action is on the running track, where starting positions are staggered rather than parallel. If all runners were to start the race at the same line, those on the outside lanes would have to run further and faster in order to compete with those on the inner tracks. Instead, adjustments are made so that those facing the greater challenges can participate on an even playing field.
These same principles can be applied in wider society and in the workplace. So, what does that look like for women at Tarmac?
Creating equitable workplaces and policies
Research has shown that almost a million women have left their job because of menopausal symptoms. Meanwhile, the Government is reporting that menopausal women are the fastest-growing demographic in the workplace. These two facts demonstrate clear evidence that we need to do better as employers and colleagues to support menopausal women at work.
That is why Tarmac have developed a robust data-driven menopause policy to create an equitable workplace for those experiencing symptoms which may impact their job.
Tarmac's menopause policy highlights the support offered to those affected by menopause, which includes understanding conversations, and a commitment to ensure that appropriate adjustments are made in the workplace. We also provide guidance for managers to ensure that they are equipped with the tools to respond in an empathetic and productive manner when supporting employees with conversations and actions.
We know that in order to create an equitable workplace, there is far more work to be done. Some of this starts with the basics, for example, providing the right PPE. In 2019, Tarmac were the first in the industry to launch PPE suitable for women to wear during pregnancy – also included within the range are a total of 33 types of workwear specifically designed for women and their body shapes. To attract and retain more women within this industry, these things have got to be in place to ensure our employees feel like they belong.
We know that sometimes, however, employees are not looking for a new policy or a change within the workplace. Sometimes, they want an open conversation with a colleague, separate from an everyday workplace relationship. This is why we have introduced mentoring, where specific Tarmac mentors are available to support and guide our employees with a confidential space to share their thoughts and feelings.
There are a number of proposals in the pipeline for us as a business to better meet the needs of our employees. One which is launching soon is the roll-out of free period products across all of our sites – a real no-brainer for us.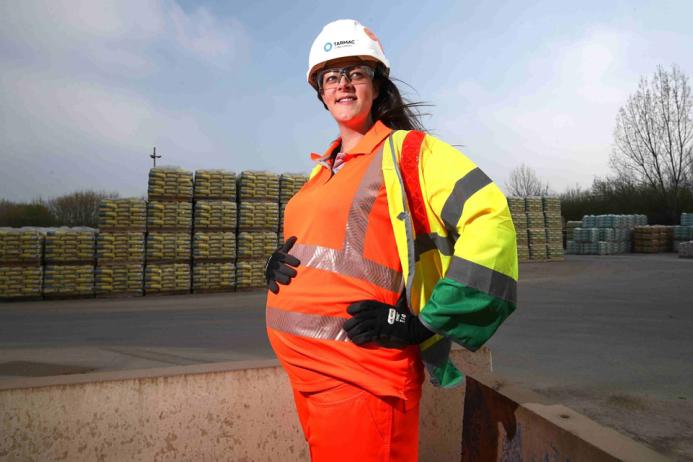 Embedding it into the culture every day
While having IWD as a designated day to raise awareness and support for some of the challenges women face is something to celebrate, what we really need is lasting, embedded change. Delivering real equity means demonstrating cultural change, day in and day out.
So how can we achieve this lasting change, particularly in the construction industry which has a longstanding perception of being an industry with a high working population of men?
At Tarmac, we are proud to have a range of internal communities which are working to foster and embed cultural change within our business. These networks are forums to share experiences and knowledge with colleagues and are each sponsored by a senior leader and led by employee chairs with a vested interest.
Our Female Voice network helps to influence how we attract and retain more women. Since its inception, Female Voice members have instigated a number of initiatives and activities designed to share knowledge and empower women across Tarmac.
We have also established a dedicated menopause community, set up as a safe space for colleagues to discuss symptoms, issues and experiences with others going through the same life stage.
Each of these groups is well received by both men and women and contributes to a wider culture of support throughout the business.
A more equitable industry
In recent years, we have seen some great high-profile campaigns in the media opening up dialogue about the menopause and it has been a great to see this empower women to ask for the support they may need.
But, as an industry, we need to do more to ensure that women in our workplaces feel comfortable talking about menopause and any symptoms they may be experiencing, so that we can support them to continue doing the great work they do throughout their careers.
We are committed to ensuring an inclusive and equitable working environment for all employees, throughout every stage of their career. Our guidance, policy and culture around menopause is just one of the great steps we have taken to attract and retain female colleagues now and in years to come.
Initiatives like these can lead the way in making our sector a more open, effective and appealing place to work, not just for women, but for all. If we truly value and are to embrace equity, then women are more likely to have access to what is required to succeed.