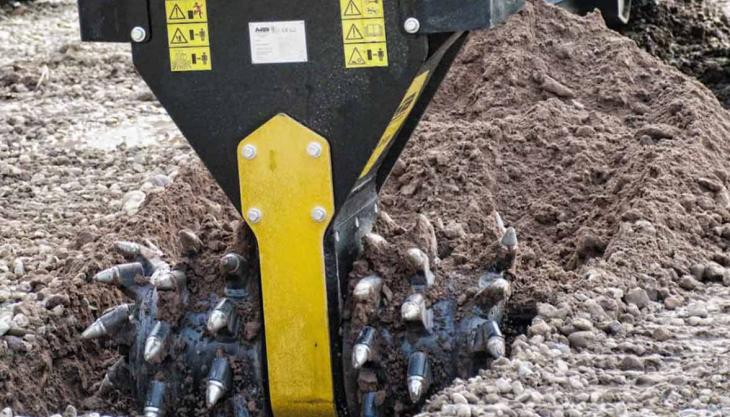 Company offers one-stop shop with expanded range of hydraulic attachments for sale or hire
Since the last Hillhead show in 2018, Worsley Plant have continued to expand and now offer their widest-ever range of hydraulic attachments for sale or hire nationwide, offering a one-stop shop for all recycling, demolition, construction, landscaping, or waste-management attachment needs.
At this year's show, Worsley Plant will be showcasing a comprehensive range of hydraulic attachments, including crushing and screening buckets, as well as drum cutters – a new addition to the company's range from MB.
Also on display will be screening buckets from REMU, the Crossover (XO) bucket being the newest addition to their screening bucket technology; a range of pulverizers, shears, and grabs from ROTAR; and the Lehnhoff Symmetric SQ fully automatic quick-coupler system.
The newest additions to Worsley Plant's range will be Dynaset magnets – the Dynaset HMAG Pro being a true plug-and-play magnet ready for use straight out of the box, and Montabert breakers.
Proud to be the first and only fully accredited Montabert dealer in the UK, Worsley Plant will be launching the new SD breaker range, which comprises eight models weighing from 60kg to 500kg for 0.7-tonne to 12-tonne machines.
The company's dedicated sales team will be on hand at the show to advise on the many products available across the range and show them working in the demo area.