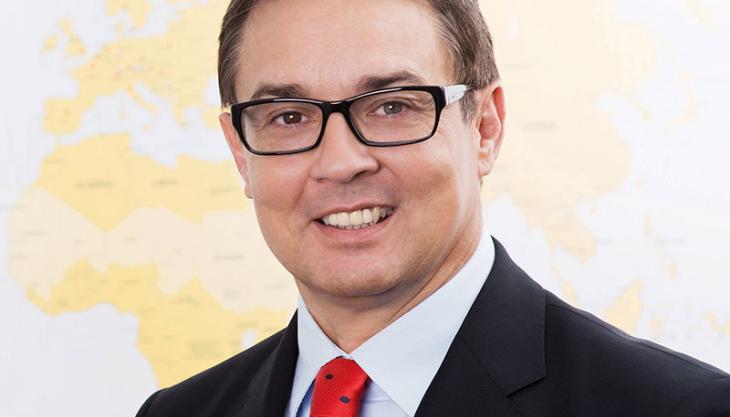 Dieter Freisler takes on new role to ensure optimal market penetration for company in Europe
AS regional president, Dieter Freisler is responsible for sales and profit at Wacker Neuson in the European region. Managing directors of all 16 European sales companies representing Wacker Neuson will report directly to him.
In his role, Mr Freisler will be responsible for the optimal market penetration of the Wacker Neuson brand and the company's range of products and services in Europe.
The pooling of sales responsibility in the region should also help to identify customer needs from different target groups quicker and to carry them over to the development areas.
'Europe is among the core markets of Wacker Neuson,' commented Mr Freisler.  
'We are well positioned in many countries and I see potential for an even stronger market penetration with our products. In recent months, we have introduced several innovative solutions in which we can position ourselves well.
'The high quality products and services from Wacker Neuson and the great motivation of the employees and dealers in the individual countries are a key component of our long-term success.'
The role of regional presidents was created within the company at the end of 2013. Each region is headed by a regional president who reports directly to CEO Cem Peksaglam and is responsible for the turnover and EBIT in their region, as well as the market penetration of the company brand.
'With Dieter Freisler, we have gained a regional president for Europe with diverse sales experience,' said Mr Peksaglam. 'We are confident that, together with him, we will achieve our ambitious sales targets for the Wacker Neuson brand in Europe.'