Industry first for VAS with removal of safety driver in an active commercial extraction operation
VOLVO Autonomous Solutions (VAS) have achieved an industry-first milestone with the removal of the safety driver in an active commercial extraction operation at Brönnöy Kalk in Velfjord, Norway.
The autonomous transport solution developed for Brönnöy Kalk consists of seven fully autonomous Volvo FH trucks and VAS's in-house developed virtual driver. Operating in challenging conditions that include steep inclines, extreme weather and long stretches of dark tunnels, the trucks haul limestone from the extraction site to the crusher.
'A long-held vision is now a reality. Removing the safety driver in an active commercial transport operation in some of the world's most challenging conditions is a major leap for the industry,' said Nils Jaeger, president of Volvo Automated Solutions.
'With this milestone we are underlining our leadership in autonomous driving and paving the way for a safer and more efficient future for the mining and quarrying industries.'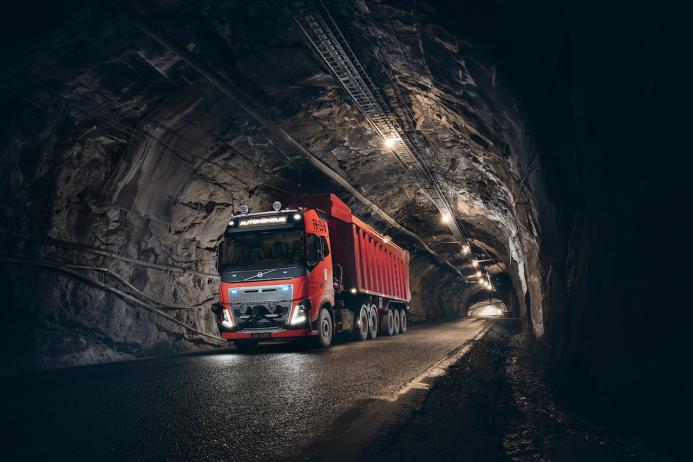 'This is a major step forward for us,' commented Raymond Langfjord, managing director of Brönnöy Kalk. 'We implemented autonomous trucks for several reasons – safety, efficiency, and flexibility. With the removal of the safety driver we can now truly reap these benefits and increase our competitiveness in this tough industry.'
The solution implemented at Brönnöy Kalk has been in development since 2018 and represents not just a major breakthrough in technology, but also provides exciting new business models. This is because rather than purchasing a truck or machine, Brönnöy Kalk are buying autonomous transport capacity from VAS.
The solution includes seven Volvo FH Trucks, VAS in-house developed virtual driver for confined areas, infrastructure, training, and a comprehensive repair and maintenance programme.
The trucks are used to transport limestone between the mine and crusher on a 5km haul that include tunnels and outdoor environment, with the wheel loader operator using a touchscreen in the cab to call the trucks for loading and to manage the operation.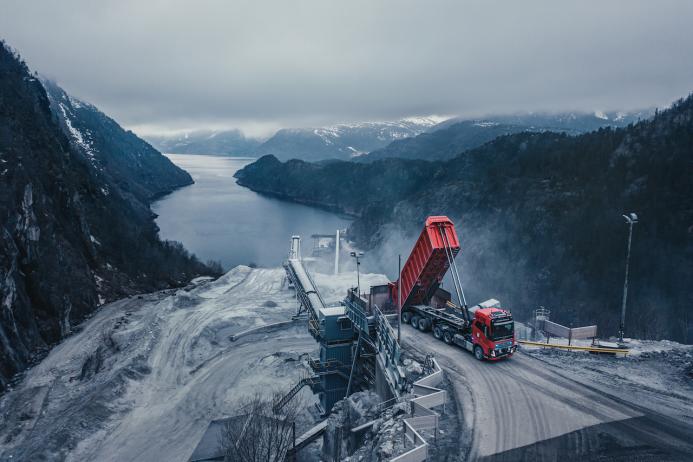 'While autonomy brings unprecedented benefits to the industry, incorporating new technologies into existing operations can be a daunting challenge for many customers,' said Sven-Erik Gustafsson, head of solutions for mining and quarrying at VAS.
'By providing a complete solution that encompasses everything from software to site infrastructure to training to operations, we are able to reduce complexity for customers like Brönnöy Kalk and enable them to be a part of the autonomous future.'