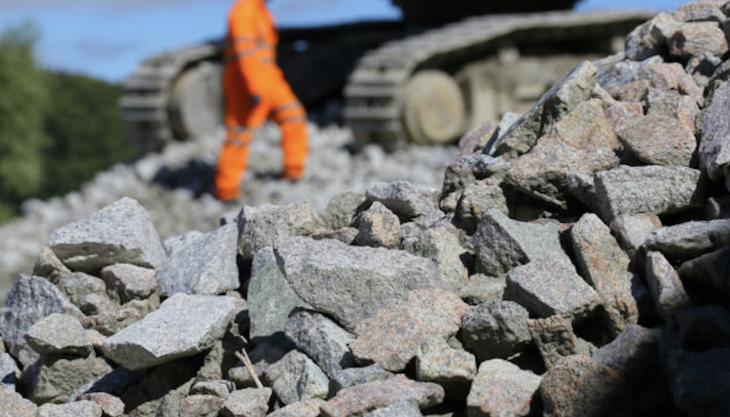 Leading mineral products companies support MP Skills' March 2022 apprenticeship cohort
FIVE mineral products companies have enrolled apprentices on MP Skills' first cohort of 2022. Apprentices from Breedon Group, Hanson UK, Longwater Gravel, Mansfield Sand, and Day Group will begin their Mineral processing mobile and Static plant operator Level 2 apprenticeships this month.
Run under the expert guidance of MP Skills training teams, the courses will consist of a blended programme that uses a mix of workplace learning, e-learning and 'off-the-job' training.
'Apprenticeships are for both new and existing employees and are a very cost-effective way to significantly upskill the workforce,' said Neil Peacock, general manager of MP Skills. 'Many companies use the funds that they automatically pay into their apprenticeship levy programme to fund the development of their people. There are also extremely good, alternative, non-levy routes to funding.'
Opportunities are still available to join the March 2022 cohort and MP Skills have another cohort planned for September this year for the same two apprenticeships.
Ethel Diamond, talent and development advisor at Hanson UK, commented: 'Processing and plant operations are key functions within our industry and therefore gaining knowledge via the apprenticeship programme enables us to ensure they have both practical and technical knowledge and a structured assessment process.'
Tom Herrick, quarry manager with Mansfield Sand, said: 'Gaining formal qualifications via the apprenticeship courses also increases the confidence of our apprentices, helping their career pathways develop at the same time as making them more valuable employees for our operations.'
For further details on how to join the latest cohort or to tailor an apprenticeship to specific needs, call Charlotte Richardson on: 0115 983 5755; or email: charlotte.richardson@mpskills.co.uk