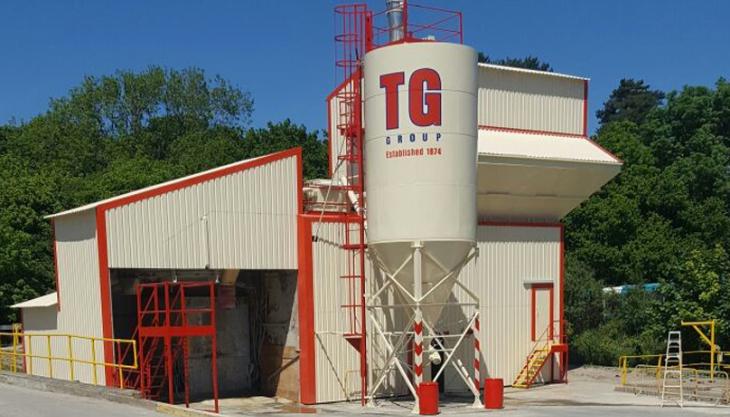 Company invests more than £150,000 in enhancing operating efficiency at one of its key North Wales sites 
TUDOR Griffiths Group have invested more than £150,000 in a major refurbishment programme at their Bangor concrete plant, as part of the company's ongoing commitment to deliver the best products and services to its customers.  
Dave Morris, general manager of Tudor Griffiths' concrete division, said: 'We are committed to keeping all our sites in the very best condition possible, and to ensuring our plant processes are making the most of the latest technology so that we can offer our customers a fast and cost-effective service.
'The investment in our Bangor plant is the latest step in the company's plans to continuously grow and we're delighted with the modern facilities.'
As part of their commitment to setting and exceeding the very highest levels of customer service, Tudor Griffiths Group ensures that all their concrete products meet the accredited national and international industry standards.
The company has a network of 12 ready-mixed concrete plants covering a wide area from mid-Wales to the Llyn Peninsula, and Cheshire to Shropshire. 
Mr Morris said the refurbishment work has made a real difference to the Bangor concrete plant, which now uses the latest equipment and technology to deliver quality products and services for the regional market. He also confirmed that the creation of additional jobs in the area is a possibility.