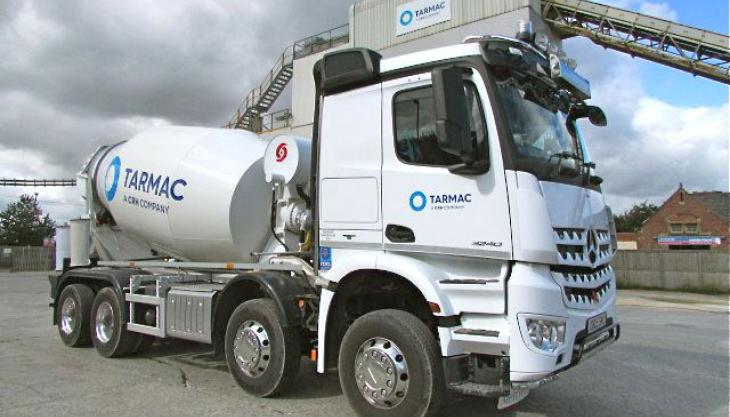 UK Truckmixer Training welcome backing from McPhee Mixers and secure national agreement with Tarmac
McPHEE Mixers are backing UK Truckmixer Training in their aim of having their Truckmixer Operator CPC course introduced as an industry standard within the ready-mixed concrete sector. McPhee Mixers, who have been designing and manufacturing concrete mixers since 1971, have offered their help and support going forward.
Managing director Brinsley McFarlane said: 'The work Mark and Tony have done over the last three years is highly commendable. Introducing the CPC course is a great idea and something that the industry should be right behind, and is sadly long overdue.
'The tenacity shown for keeping positive when, at times, doors that should have been opened were closed, is incredible. The course is not only increasing health and safety awareness, but also focuses on the safe operation of the mixer for all mixer drivers.
'Increasing health and safety awareness should be a prime objective for us all and this is where the industry should be at. Having seen the feedback from drivers attending, and speaking to them first hand, it's a CPC course that drivers are really enjoying.
'For me, the introduction of the course is a 'no brainier' and that's why McPhee Mixers fully support UK Truckmixer Training and Wear Mini Mix Ltd.'
Mark Cowan of UK Truckmixer Training said: 'To have the backing of McPhee Mixers is massive for us and Brinsley has some great ideas that will benefit us both in the future.
'At times the course has taken a back seat with some companies, but we are also pleased to announce that, through the hard work of Sean McGrae, we will be delivering the course throughout Tarmac to their whole fleet as part of their continuing drive to improve standards.
'We have also started to deliver the course to CEMEX and 1st Mix, who see the benefits of what the course offers. 
'As Brinsley mentioned, the feedback we receive from drivers who have attended is first class and they all enjoy it, which speaks volumes. Our next step is to get MPQC, FORS and CLOCS involved, who will hopefully see that our course will complement the ones that are already available.'