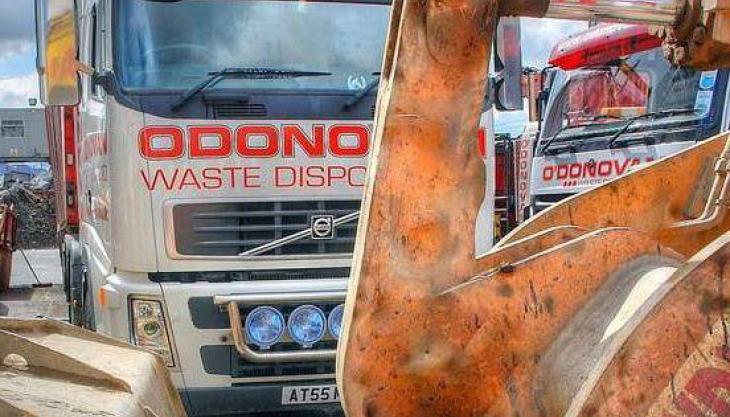 London-based contractor receives Safecontractor accreditation for its health and safety performance
O'DONOVAN Waste Disposal, one of the leading independent waste-management firms in the English capital, have been awarded accreditation from Safecontractor for their commitment to achieving excellence in health and safety.
Safecontractor is a leading third-party accreditation scheme that recognizes very high standards in health and safety management among UK contractors. The company's application for the Safecontractor accreditation was driven by the need for a uniform standard across the business.
Jacqueline O'Donovan, managing director, said: 'We are committed to operating at the very highest standard in all aspects of our business. Health and safety is of the upmost importance to us and we are dedicated to doing whatever it takes to ensure we operate above and beyond the industry standard so that we can lead by example.
'We have invested heavily in training our staff, purchasing new equipment and making additions to a fleet of 75 vehicles to ensure our safety credentials, as the business continues to invest in these areas going forward.'
The company has recently launched its own 'Certificate of Professional Competence' (CPC) training programme with the aim of improving drivers' understanding of waste, customer relations and compliance with health and safety, and the environment.
The training, certified by the Joint Approvals Unit for Periodic Training (JAUPT), is a core element of operator inductions at O'Donovan, specifically designed to deal with the issues faced by the waste-management sector. The CPC training scheme will also be available to other contractors in order to facilitate the sharing of knowledge of knowledge and best practice within the industry.