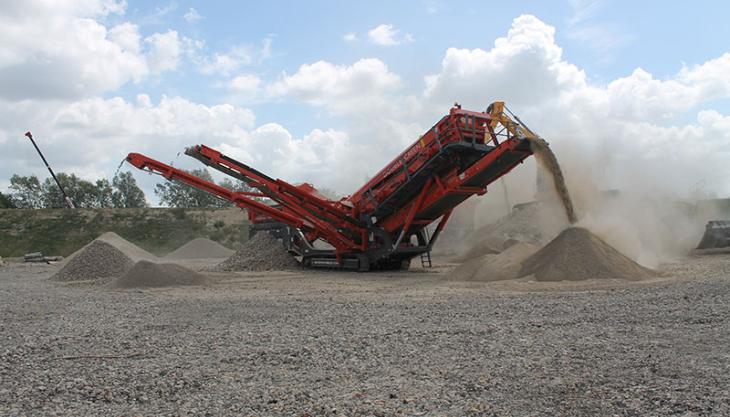 Swedish manufacturer wins Best Innovation award at Demolition Expo 2015
SANDVIK have won the Best Innovation accolade at this year's Demolition Expo exhibition which was held in Reading. The accolade was in recognition of the company's 'dual drive with reverse crushing' technology on its QJ341 tracked jaw crusher.
According to Sandvik, this feature is not found on any other manufacturers' crusher models and the company was delighted to be given this prestigious award by the organizers (National Federation of Demolition Contractors and Institute of Demolition Engineers) at a leading event for the demolition and recycling sectors.
During the show Sandvik displayed a selection of their mobile crushing and screening products, as well as taking the opportunity to highlight how their total solutions were suitable for UK and Irish operators involved in demolition and recycling. Mobile equipment on show included: a QJ241 jaw crusher; QE341 scalper screener; and the QJ341 mobile jaw crusher feeding a QA451 triple-deck screener.
The company also promoted other lines of equipment (eg breakers, hydraulic hammers, pulverizers etc.) specifically designed to help construction materials to be processed efficiently on site, recycled and reused as a marketable commodity for other projects.