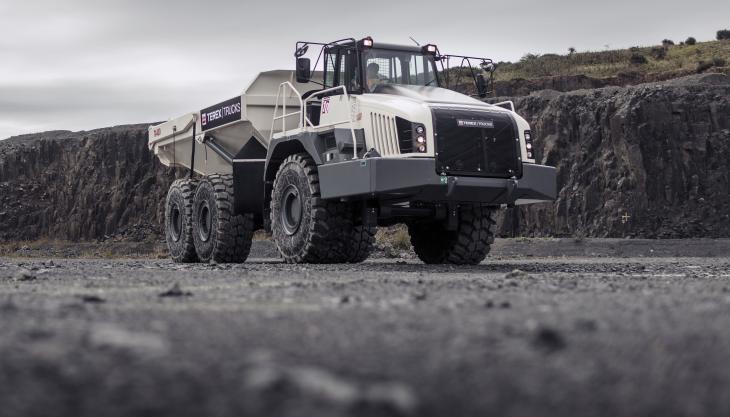 Hills Machinery to sell, rent and service TA300 and TA400 ADTs in North and South Carolina
HILLS Machinery have been appointed as official dealers for Terex Trucks in North and South Carolina, in the south-eastern US. After expanding steadily over the past 11 years, the company now has seven locations across the region from which it supplies and services Terex Trucks articulated haulers.
Brothers Jim and Adam Hills started their namesake business in 2007, originally operating out of offices in Columbia, South Carolina. Since then they have opened up an additional six branches – four in North Carolina (Charlotte, Greensboro, Raleigh and Greenville) and two in South Carolina (Charleston and Greenville).
'If you were to ask our customers what we're like as a company, I think they'd say reliable, honest and willing to solve whatever problems they have,' said Jim Hills, co-founder and president of Hills Machinery. 'Partnering with Terex Trucks was a no-brainer for us. They produce high-quality, efficient machines that are a perfect fit for our customers.'
'We're committed to delivering the best products at the best prices, together with the best customer service,' added Mike Kemmerer, director of service operations. 'We can offer support to Terex Trucks customers at any of our seven facilities or out in the field, thanks to our fleet of service trucks.'
Hills Machinery will be selling, renting and servicing two Terex Tucks articulated hauler models – the TA300 and TA400. 'We're excited to have partnered with Hills Machinery,' said Link Kairys, regional sales manager for Terex Trucks. 'They've got a great reputation in one of the most active markets on the East Coast. I'm confident that their customers will love the reliability, flexibility and performance of the TA300 and TA400.'